Video Team for 2017 Electrical Calculations Training Library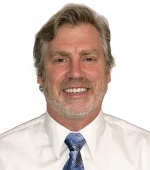 Boyd Bindrup
Electrical Contractor/Instructor
Ogden, UT
bbindrup@gmail.com
Boyd Bindrup launched his electrical career at age 12 by working for his father's company during the summers and earning $0.75 per hr. He began his electrical apprenticeship in Ogden Weber Technical College but left to attend Salt Lake Community College for his last two years of training. After finishing school, he obtained his Journeyman license and, 2 years later, his Master Electrician license. He later returned to Ogden Weber Tech and has been an instructor there teaching Electrical Apprentices since 1994
Boyd is an Electrical Contractor license holder for Creative Times Inc. (CTI Electric) which does primarily commercial and military electrical work. He has been teaching continuing education classes for over 20 years having taught over 2000 classes and trained thousands of electricians. He's a Utah, Idaho and Colorado Master Electrician, and his credentials include LEED AP BD+C, Lightning Protection Master Installer/Designer, Vindicator Certified Security Installer, Cathodic Protection Installer CP1 NACE 56675, Fiber Optics Installer #FOIUT216, and SKM Arc Flash Power Tools trained.
Boyd is devoted to learning and passing on the knowledge to current and future electrical professionals. He is passionate about the direction of the profession and is active politically in the industry.
Boyd and his wife Rebecca reside in Ogden Canyon Utah and are parents to six children. His hobbies include CrossFit, Mountain biking, and Xterra triathlon
---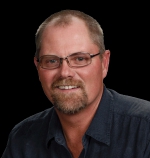 Dennis Carlson
Master Electrician/Training Specialist
Steamboat Springs, CO
Dennis Carlson has been in the electrical trade for over 35 years, and has held the positions of Project Superintendent, Field Engineer, Start-up-Coordinator, General Fore¬man, Foreman, Journeyman, and Craft Training Manager. He's certi¬fied with NCCER as a Master Trainer, and is a professor for Victoria University, Australia as a Master Trainer. In April 2013, he graduated from Salem International University with a Bachelor's degree in Business Administration.
Dennis is a Master Electrician/Contractor licensed in several states, and a member of the NFPA and IAEI. He's trained thousands of elec¬tricians in the last 25 years using Mike Holt's material and has been working with Mike for the last 16 years on his Exam Prep courses.
Dennis and his wife, Cindy, live in Steamboat Springs, Colorado, where they're both active in enjoying God's great outdoors, their church, and the community. They have two children, Brandy, a graphics arts designer who lives in Greeley Colorado, and Josh who is an electrical estimator in Denver Colorado. "Life is too short to do only one thing so you have to prepare yourself for the next challenge. Never stop learning and striving to achieve those goals that you have."
---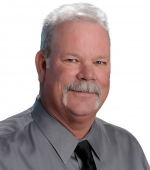 Mark Cook
Master Electrician, Electrical Education Specialist
Neenah, WI
Mark Cook has been in the electrical trade since 1978. He completed his apprenticeship in South Florida through Associated Builders and Contractors (ABC) and earned his journeyman certification in 1987 with the help of Mike Holt's Exam Preparation material. Mark spent time in the industry working in both high-voltage and low-voltage commercial and industrial businesses. He owned his own business after earning his Master's license in 1994. He currently holds a Master's license in Wisconsin and a Journeyman's license for the state of Washington.
Mark was an adjunct instructor for Independent Electrical Contractors (IEC) of AZ while teaching for the Electric League of Arizona. He currently writes monthly Code articles for a trade publication circulated in Arizona. He continues to teach CEU training throughout the Midwest.
Mark joined Faith Technologies in 2015 as a Technical Training Consultant. The company is a leading electrical, engineering, and technology systems contractor that currently employs more than 800 apprentices nationwide and maintains training centers in Appleton, WI; Tulsa, OK; Kansas City, MO; and Atlanta GA.
---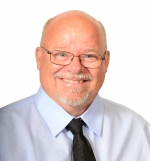 Mike Culbreath
Master Electrician, Graphic Artist–Mike Holt Enterprises
Mike Culbreath has devoted his career to the electrical industry and worked his way up from apprentice electrician to master electrician. He began by doing residential and light commercial construction, and later did service work and custom electrical installations. While working as a journeyman electrician, he suffered a serious on-the-job knee injury. As part of his rehabilitation, Mike completed courses at Mike Holt Enterprises, and then passed the exam to receive his Master Electrician's license. ln 1986, with a keen interest in continuing education for electricians, he joined the staff to update material and began illustrating Mike Holt's textbooks and magazine articles.
Mike started with simple hand-drawn diagrams and cut-and-paste graphics. When frustrated by the limitations of that style of illustrating, he took a company computer home to learn how to operate some basic computer graphic software. Realizing that computer graphics offered a lot of flexibility for creating illustrations, Mike took every computer graphics class and seminar he could to help develop his skills. He's worked as an illustrator and editor with the company for over 30 years and, as Mike Holt has proudly acknowledged, has helped to transform his words and visions into lifelike graphics.
0riginally from south Florida, Mike now lives in northern lower Michigan where he enjoys hiking, kayaking, photography, gardening, and cooking; but his real passion is his horses. He also loves spending time with his children Dawn and Mac and his grandchildren Jonah, Kieley, and Scarlet
---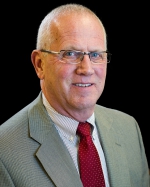 Brad Darnell
Electrical Engineer/Designer
Indianapolis, IN
Brad Darnell is an Electrical Engineer and brings nearly 50 years of experience in the electrical trade. He started as an apprentice electrician in Albuquerque, New Mexico after serving in the U.S. Marine Corps during the Viet Nam conflict. He gradually worked his way up and after four years was able to pass the New Mexico journeyman exam. Shortly thereafter, he relocated to Indiana, where he now resides.
Brad is currently licensed as a Master Electrician or Electrical Contractor in 25 states and continues to pursue licensing in additional states. In his role as the principal electrical designer for a nationwide MEP firm, he's also the primary license holder for his firm. Brad has designed electrical systems for small commercial projects as well as projects in excess of 1.5 million square feet. He's also designed several medium-voltage substations and distribution systems.
Brad has taught third-year apprentices in the local ABC chapter and is a NCCER Certified Instructor. An avid golfer, he and his wife live in a suburban community just outside Indianapolis and, when not working in the yard, he can usually be found on the golf course.
---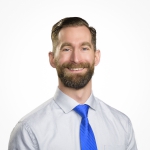 Ken DeHart
Contractor/Administrator/Journeyman/Business Owner
Shelton, WA
Ken DeHart was 24 when he started his career as an electrical trainee and quickly discovered he had a real passion for the trade. Soon he became the "Go-to guy" for electrical troubleshooting, installations, NEC and Washington Administrative Code questions.
Dedicated to electrical safety, understanding the code and to his family, Ken worked full time and cared for his wife while she was disabled for 5 years due to cancer and multiple surgeries. Now in remission, they've opened their own electrical contracting business. Ken's wife also has her trainee license and works with Ken on the jobsite often. The two believe that the safety of so many depends on us being knowledgeable. We owe it to our customers, ourselves, and our children to be better and to know more every day.

Ken studied Mike Holt's Ultimate Training Library diligently and passed the Washington State Administrator Test the first time with an overall 90%. He was later told that the test has a pass rate of only 3%.

When Ken isn't working, or studying he is usually with his wife, Sarah, and their three active daughters Alexandria, Lydia and Clara enjoying the beauty of the Pacific Northwest while hiking, climbing or kayaking.
---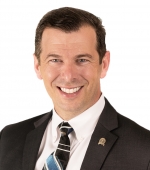 Daniel Brian House
Master Electrician, Instructor, VP of Digital and Technical Training, Mike Holt Enterprises
Brian@MikeHolt.com
Brian House is Vice President of Digital and Technical Training at Mike Holt Enterprises, and a Certified Mike Holt Instructor. Brian has worked in the trade since the '90s in residential, commercial and industrial settings. He opened a contracting firm in 2003 that designed energy-efficient lighting retrofits, explored "green" biomass generators, and partnered with residential PV companies in addition to traditional electrical installation and service. In 2007, Brian was personally selected by Mike for development and began teaching seminars for Mike Holt Enterprises after being named a Top Gun Presenter in Mike's Train the Trainer boot camp. Brian travels around the country teaching electricians, instructors, the military personnel, and engineers. His experience in the trenches as an electrical contractor, along with Mike Holt's instructor training, gives him a teaching style that is practical, straightforward, and refreshing.
Today, as Vice President of Digital and Technical Training at Mike Holt Enterprises, Brian leads the apprenticeship and digital product teams. They create cutting-edge training tools, and partner with in-house and apprenticeship training programs nation-wide to help them reach the next level. He is also part of the content team that helps Mike bring his products to market, assisting in the editing of the textbooks, coordinating the content and illustrations, and assuring the technical accuracy and flow of the information.
Brian is high-energy, with a passion for doing business the right way. He expresses his commitment to the industry and his love for its people in his teaching, working on books, and developing instructional programs and software tools.
Brian and his wife Carissa have shared the joy of their four children and many foster children during 25 years of marriage. When not mentoring youth at work or church, he can be found racing mountain bikes or SCUBA diving with his kids. He's passionate about helping others and regularly engages with the youth of his community to motivate them into exploring their future.
---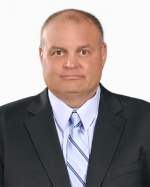 John Mills
Master Electrician/Electrical Instructor
Premier Electrical Company/Dade County School Board
Miami Springs, Florida
John Mills is an instructor for Mike Holt Enterprises and is a Certified Electrical Contractor, Certified Inspector, Plans Reviewer, and CBO, and currently holds 27 active licenses at the county, state and national level. He started in the electrical trade in 1980 as a helper and attended an ABC Apprenticeship Program, then worked his way up to Master Electrician. John has been an instructor for 30 years, teaching master and journeyman exam preparation courses and Florida State certification courses. John knows that taking an exam is more than just the technical questions—he not only teaches the technical aspects of taking the exam and how to approach each section in a systematic way, but also teaches his students how to really prepare 100% for the mental aspects of taking such a rigorous exam.
John was born in Westport, Connecticut and has been living in Miami Springs, Florida for the last 40 years. He resides in Miami, Florida with his wife Corina and their four sons. He loves to spend time woodworking, fishing and building cool bikes with his boys. John enjoys spending quality time on family picnics and vacations with his family
---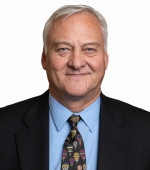 Eric Stromberg
Master Electrician, Electrical Engineer, Instructor
Eric@MikeHolt.com
Eric Stromberg has a bachelor's degree in electrical engineering and is a professional engineer. He started in the electrical industry when he was a teenager helping the neighborhood electrician. After high school, and a year of college, Eric worked for a couple of different audio companies, installing sound systems in a variety of locations from small buildings to baseball stadiums. After returning to college he worked as a journeyman wireman for an electrical contractor.
After graduating from the University of Houston, Eric took a job as an electronic technician and installed and serviced life safety systems in high-rise buildings. After seven years he went to work for Dow Chemical as a power distribution engineer. His work with audio systems had made him very sensitive to grounding issues and he took this experience with him into power distribution. Because of this expertise, Eric became one of Dow's grounding subject matter experts. This is also how Eric met Mike Holt, as Mike was looking for grounding experts for his 2002 Grounding vs. Bonding video.
Eric taught the National Electrical Code for professional engineering exam preparation for over 20 years, and has held continuing education teacher certificates for the states of Texas and New Mexico. He was on the electrical licensing and advisory board for the State of Texas, as well as on their electrician licensing exam board. Eric now consults for a Department of Energy research laboratory in New Mexico, where he's responsible for the electrical standards as well as assisting the laboratory's AHJ.
Eric's oldest daughter lives with her husband in Zurich, Switzerland, where she teaches for an international school. His son served in the Air Force, has a degree in Aviation logistics, and is a pilot and owner of an aerial photography business. His youngest daughter is a singer/songwriter in Los Angeles.
---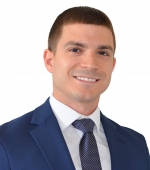 Mario Valdes
Master Electrician, Electrical Inspector, Plans Examiner, Instructor, Electrical Content Editor, Mike Holt Enterprises
Mario@MikeHolt.com
Mario Valdes Jr. is a member of the technical team at Mike Holt Enterprises, working directly with Mike Holt in researching, re-writing, and coordinating content, to assure the technical accuracy of the information in the products.
Mario is licensed as an electrical contractor, most recently having worked as an electrical inspector and plans examiner for an engineering firm in South Florida. Additionally, he was an electrical instructor for a technical college, teaching students pursuing an associate degree in electricity. He taught subjects such as ac/dc fundamentals, residential and commercial wiring, blueprint reading, and electrical estimating. He brings to the Mike Holt team a wealth of knowledge and devotion for the NEC.
He started his career at 16 years old in his father's electrical contracting company. Once he got his Florida State contractor's license, he ran the company as project manager and estimator. Mario's passion for the NEC prompted him to get his inspector and plans review certifications and embark on a new journey in electrical Code compliance. He's worked on complex projects such as hospitals, casinos, hotels and multi-family high rise buildings. Mario is very passionate on educating electrical professionals about electrical safety and the National Electrical Code.
Mario's a member of the IAEI, NFPA, and ICC, and enjoys participating in the meetings; he believes that by staying active in these organizations he'll be ahead of the game, with cutting-edge knowledge pertaining to safety codes.
When not immersed in the electrical world Mario enjoys fitness training. He resides in Pembroke Pines, Florida with his beautiful family, which includes his wife and his two sons. They enjoy family trip getaways to Disney World and other amusement parks.
---
Return to product page