Video Team for Basic Electrical Theory DVD Training Program
Mike Holt
Author, businessman, educator, speaker, publisher, and National Electrical Code expert.
Mike@MikeHolt.com
Mike Holt is an author, businessman, educator, speaker, publisher and National Electrical Code expert. He has written hundreds of electrical training books and articles, founded three successful businesses, and has taught thousands of electrical Code seminars across the US and internationally.
His company, Mike Holt Enterprises, has been serving the electrical industry for almost 50 years, with a commitment to creating and publishing books, videos, online training, and curriculum support for electrical trainers, students, organizations, and electrical professionals. His devotion to the trade, coupled with the lessons he learned at the University of Miami's MBA program, have helped him build one of the largest electrical training and publishing companies in the United States.
His broad experience has given him a unique perspective on building a profitable business that is committed to its customers and to quality. From an early age, Mike understood the need for working on your business, not just in your business. As a businessman, he understands the need for continuous education in order to keep current and stay relevant. As an educator, he has a commitment to help instructors improve their skills in the classroom and enrich the learning environment for their students. His deep understanding of the trade, dynamic presentation style, and ability to connect with students are some of the reasons that he is one of the most sought-after speakers in the industry.
Mike is committed to changing lives and helping people take their careers to the next level. He has always felt a responsibility to provide education beyond the scope of just passing an exam. He draws on his previous experience as an electrician, inspector, contractor and instructor, to guide him in developing powerful training solutions that electricians understand and enjoy. He is always mindful of how hard learning can be for students who are intimidated by school, by their feelings towards learning, or by the complexity of the NEC. He's mastered the art of simplifying and clarifying complicated technical concepts and his extensive use of illustrations helps students apply the content and relate the material to their work in the field. His ability to take the intimidation out of learning is reflected in the successful careers of his students.
Mike's commitment to pushing boundaries and setting high standards extends into his personal life as well. He's an eight-time Overall National Barefoot Waterski Champion. Mike has more than 20 gold medals, many national records, and has competed in three World Barefoot Tournaments. In 2015, at the tender age of 64, he started a new adventure—competitive mountain bike racing. Every day he continues to find ways to motivate himself, both mentally and physically.
Mike and his wife, Linda, reside in New Mexico and Florida, and are the parents of seven children and seven grandchildren. As his life has changed over the years, a few things have remained constant: his commitment to God, his love for his family, and doing what he can to change the lives of others through his products and seminars.
---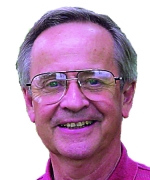 Dr. Joe Engel
Dr. Joe Engel was born and raised in Cincinnati. He earned a BS and MS in Electrical Engineering from the University of Cincinnati. As a co-op student, Joe first worked as an ac motor designer for Allis Chalmers and later as a home electronic organ designer for Baldwin Piano. He moved to Pittsburgh where he earned a PhD from the University of Pittsburgh.
For 30 years Joe worked for Westinghouse and, most recently, 15 years for Eaton Cutler-Hammer as the manager of an electronics R&D group. This group focuses on electrical metering, control, and protection products for the residential, commercial, industrial and utility markets. Awards include the Westinghouse Order of Merit (Westinghouse's highest honor) and an Inventor of the Year award; He has 94 U.S. Patents.
Joe has been married to his wife Mary for 46 years. They have raised eight children and have seven grandchildren. Joe loves to travel, usually with his children, and most recently back-packed the Grand Canyon. Golf and bowling are his hobbies.
---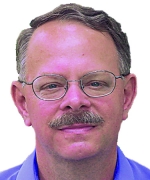 Bob Huddleston
Bob Huddleston is a licensed Professional Engineer. He has a Bachelor's and Master's Degree in Electrical Engineering, and is currently employed by Eastman Chemical Company in Kingsport, Tennessee where he is responsible for the electrical safety program. Bob has served a number of roles in the electrical industry, including an engineering supervisor, maintenance supervisor, plant engineer, and an instructor of electrical and electronic theory for the U.S. Navy at the Naval Nuclear Power School.
Before completing his degrees, Bob served an 8,000 hour electrician apprenticeship at a Tennessee Valley Authority nuclear plant, and worked for approximately nine years as a construction electrician. He was recognized as the Electrical Apprentice of the Year during this time. Bob serves as an adjunct faculty member at a local technical community college, and is the Chairman of the Electrical Curriculum Advisory Council. He is an instructor for an accredited apprenticeship program, and also represents the American Chemistry Council on Panel 6 as a principle voting member.
Bob enjoys boating, fishing, hunting, flying his Cessna 172, and serving the Lord.
---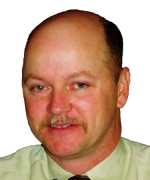 James E. Jones, Jr.
Electrical Instructor Oklahoma State University Okmulgee, Oklahoma
James E. Jones Jr. is an Instructor at Oklahoma State University. He teaches High Voltage Lineman and Electrical Construction courses at the OSU technical campus in Okmulgee, OK. James has been in the electrical construction/maintenance industry since 1979 when he joined the U.S. Air Force right after graduating from high school.
During his 21-year Air Force career James worked as a high voltage lineman, electrical instructor, and electrician. Going to school at night and on weekends, he received a Baccalaureate of Science Degree, with Honors, in Occupational Education, with specialization in Corporate Training Development, Electrical Power Systems, and Computer Business Information Systems. James is a licensed Master Electrician/Contractor and teaches several electrical, computer, and NEC courses. He previously served as the Director of Education & Training/Instructor for Mills Electrical Contractors in Dallas, TX.
James is on the Electrical Advisory Board for several electrical training programs throughout the state of Oklahoma. "Opportunity is waiting for whoever is ready to take advantage of it."
---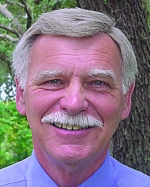 Ronald Nelson
Certified Engineering Technician
Ron was born and raised in the Pacific Northwest, he was fascinated by the "miracle" of electricity from an early age. A hydro-electric plant was located nearby where Ron could see water being converted into electrical power. He began his electrical engineering career in 1965 which included design for a power supply ranging from 120V through 69,000V; plus, street lighting design for Owensboro, Kentucky's municipal utility. After 21 years in engineering, he accepted a new position at Warren Rural Electric Cooperative in Bowling Green, Kentucky. Ron became the Technical Adviser to the agricultural, commercial and industrial customers for power quality issues and solutions. He retired in 2002 after serving the Cooperative as Vice President for 10 years.
Ron continues to provide technical services (including proper grounding/bonding), and training to the utility, electricians, vocational schools, and customers in the region.
---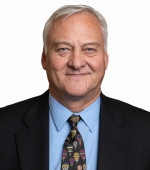 Eric Stromberg
Master Electrician, Electrical Engineer, Instructor
Eric@MikeHolt.com
Eric Stromberg has a bachelor's degree in electrical engineering and is a professional engineer. He started in the electrical industry when he was a teenager helping the neighborhood electrician. After high school, and a year of college, Eric worked for a couple of different audio companies, installing sound systems in a variety of locations from small buildings to baseball stadiums. After returning to college he worked as a journeyman wireman for an electrical contractor.
After graduating from the University of Houston, Eric took a job as an electronic technician and installed and serviced life safety systems in high-rise buildings. After seven years he went to work for Dow Chemical as a power distribution engineer. His work with audio systems had made him very sensitive to grounding issues and he took this experience with him into power distribution. Because of this expertise, Eric became one of Dow's grounding subject matter experts. This is also how Eric met Mike Holt, as Mike was looking for grounding experts for his 2002 Grounding vs. Bonding video.
Eric taught the National Electrical Code for professional engineering exam preparation for over 20 years, and has held continuing education teacher certificates for the states of Texas and New Mexico. He was on the electrical licensing and advisory board for the State of Texas, as well as on their electrician licensing exam board. Eric now consults for a Department of Energy research laboratory in New Mexico, where he's responsible for the electrical standards as well as assisting the laboratory's AHJ.
Eric's oldest daughter lives with her husband in Zurich, Switzerland, where she teaches for an international school. His son served in the Air Force, has a degree in Aviation logistics, and is a pilot and owner of an aerial photography business. His youngest daughter is a singer/songwriter in Los Angeles.
---
Return to product page