| | | |
| --- | --- | --- |
| | | |
A Real Scary Picture for Halloween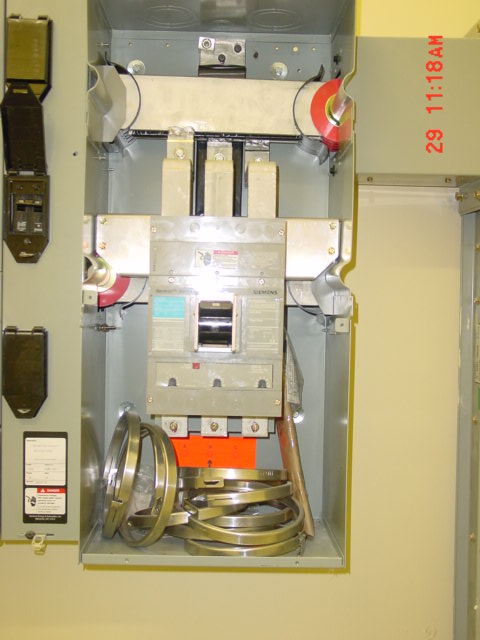 Yes, the busbars were HOT!
Mike,
Someone forgot to remove the metal meter rings and brackets from the circuit breaker enclosure before they energized it! After I found this we shunt off the 1600A busway and cleaned out the breaker enclosure. One ring was within a 1/64th from an energized busbar. I was surprised we didn't have an explosion when we took the cover off!
Maybe this newsletter will make people check all the gear before they energize it. Oh by the way, this is a 5 story building and I found another one on a different floor just like this, except the rings were about 3 inches from the busbars.
Thanks,
Bruce McGlamery
State of Florida Contractor License EC0001857
(never would have got this without your class in 97')
McGlamery & Associates Electrical Consultants
Mike Holt's Comment: This is scary and I'm so glad that no one was injured.
Copyright © 2003 Mike Holt Enterprises,Inc.
1-888-NEC-CODE (1-888-632-2633)