Electrical Continuing Education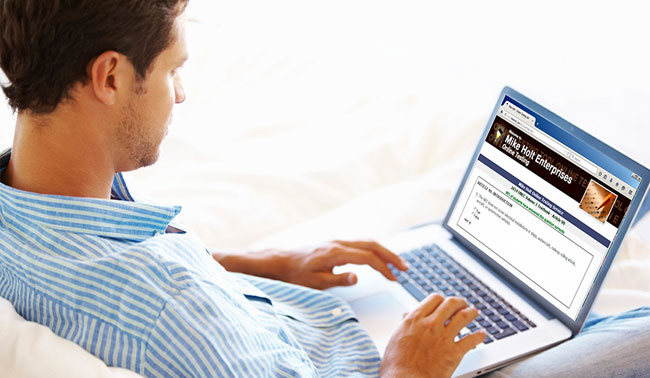 I think you have an excellent product here that saves me time writing and grading tests. It allows more time in class for discussions. Most of my students are liking the on-line test, some however are not very computer friendly and are intimidated by the test. The State of Idaho Journeyman's test is on the computer, so this will help prepare them.
Bob Baird, River City Exam Prep, IdahoMore ...
Are you looking for a way to increase student performance?
Then sign-up for Mike Holt's Online Testing Tool and have access to a database of tests that will give your students the flexibility to take their tests online and free up your class time for real teaching. Find out why teachers are excited about this incredible FREE service provided by Mike Holt Enterprises:
How it benefits teachers
Increase your teaching time.
Identify students' weaknesses quickly and easily.
Never grade another test!
Immediately review student results as well as class results.
Provides a seamless class training system.
Includes all exams from your adopted textbook in an online format.
Gives you pass/fail percentage for each question.
Great way to review class comprehension.
How it can help your students
Gives them a great opportunity to test their knowledge and receive immediate feedback.
Helps them identify areas they need to study more.
Provides practice in an online testing environment.
Provides them feedback about how they are doing compared to others in the class.
Students like the online format.
24/7 access.
The service is FREE* and sign-up is easy
This service is FREE, easy to use, and improves student results! If you are currently using a Mike Holt Product, we encourage you to sign up.
Sign-up is easy
Register to become an approved instructor.
Once you are approved, then log in as an instructor.
Create a Class.
Add students to a Class.
Notify students that their tests are available online.
Review student scores on any computer you want.
Review your entire class's scores.
*To qualify for this free service, you must be purchasing books from Mike Holt Enterprises for use in your classroom.
This Online Testing Service is just one of the many benefits of using Mike Holt products. For more information about other benefits (volume discounts, classroom PowerPoint presentation and additional free resources) click here, or call 888.632.2633