Florida Electrical Exam Prep Course Information
FLORIDA EXAM
STUDY OPTIONS

This page contains all the information you need to come prepared for the class and excel.
We are excited to help you pass your Florida Exam. We expect this class to not only prepare you for the technical portion of the exam, but also give you the confidence you need to pass the first time!
8 Steps of Success to Passing your Florida State Electrical Exam
1: Get your study materials.
Click here and follow the prompt to Choose your contractor license type. Once you've made your selection, choose the class, and Add to Cart. These products that you purchase will get you ready for the exam. We'll send you study guides, and instruction every step of the way.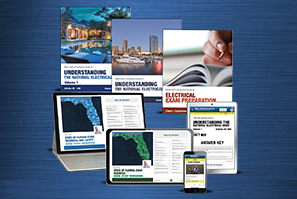 2: Purchase your class reference books.
Once you've purchased your study materials, you will also need the state-required reference books to take your exam. Bring these to your exam as well as to the class!
Purchase Your Exam Reference Books from Palm Bookstore. Call 407-345-0096 or order online at www.Palm-School.com.
Unlimited/Alarm 1/Alarm 2: Print these UL reference books that you need for your exam. Click here UL 365 & UL 681
Please note: The UL books must be bound; they cannot be brought in with loose pages, or attached with a paper clip.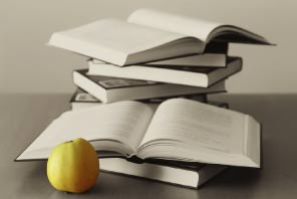 3: Make your hotel reservation.
Book a hotel at or near the class location.
11400 Marbella Palm Ct, Orlando, FL 32836
Ask for the Mike Holt discount.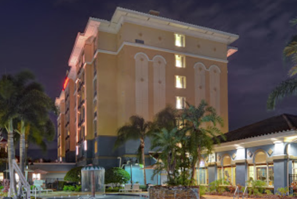 4: Verify that you qualify, and register for the exam.
Make sure you meet the requirements to qualify for this license.
Click Here for State FAQs and requirements or call 850-487-1395.
Apply to take the exam Exam Application
Want help with the application? API Processing provides support and can help with the application process. For more information, visit https://apiprocessing.com/ or call 800-947-6939
Once approved, immediately schedule your exam for the days following the live class. Visit https://home.pearsonvue.com/ or call 888.204.6230.
We recommend scheduling business first, then your technical exam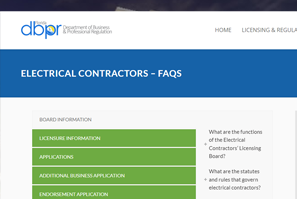 5: Access your online training.
Make sure to complete your online home study located here MikeHolt.com/MyAccount
Start working on your online training as soon as you receive the log-in. Your program includes textbooks, online videos, and essential online training that will help you prepare for your exam. The home study content covers completely different topics than the live class and is an important component of your studies. The training will make sure you know your technical and business content. The Live Class will teach you how to navigate your books and pass the exam.
For more information about your online course, click here.
6: Calendarize your study schedule.
As soon as you receive your print books, create a study schedule and get it added to your calendar.
Put the class dates into your calendar.
December 1-6, 2023 Print
March 8-13, 2024 Print
June 7-12, 2024 Print
September 20-25, 2024 Print
December 6-11, 2024 Print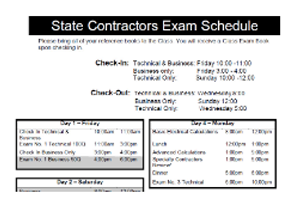 7: Mentally prepare for your exam.
Being prepared for your exam is more than just knowing the technical content. Having a positive mindset and a game plan for studying can go a long way. We've been doing this for a long time and we know what you need to pass. Visit our webpage How to Prepare for an Electrical Exam to watch a video of Mike giving advice about how to mentally prepare, as well as study tips and test-taking tips.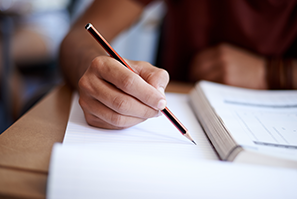 8: Get what you need to bring to the live class.
There are mutiple items you need to be successful in class.
Bring all the items located on this checklist
Bring all your exam reference books to class. Click on your license type in list below to purchase books from Palm Constructions Bookstore. Or call at 407-345-0096

Unlimited, Alarm 1, Alarm 2 ONLY Print and Bring the UL 365 and UL 681.
Print Here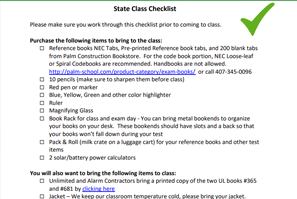 Important Resources