DVD Team for Electrical Estimating Deluxe DVD Package - 2nd Edition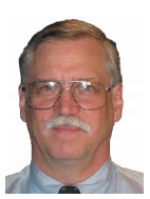 Ken F. Gordon
Jamerson & Bauwens Electrical Contractors, Inc. Northbrook, IL Instructor Chicago Electric Association
Ken Gordon has been involved in the electrical construction industry since 1974, starting with a family electrical firm owned primarily by uncles and cousins. First driving material delivery trucks, he was soon introduced to doing takeoffs and the estimating process. Ken became involved in project management, with a good deal of guidance from cousins Phil and Jim Gordon. Ken passed his Chicago Electrical Contractor's License exam in 1987. Ken is the Chief Estimator at Jamerson & Bauwens Electrical Contractors, Inc., a large commercial / industrial electrical contractor, primarily in the Health Care industry, but also involved in a variety of data center and other specialty projects. Previous work experience as an estimator / project manager at other firms also included preparing AutoCAD drawings for design/build projects and 'As-Builts'. Ken participates in the forums at MikeHolt.com, which he says have been essential to finding Code references and solutions to unusual problems. Ken developed an interest in teaching when he became a trainer with Trade Service Corporation for their A.L.E.C. Estimating System, travelling nationwide to conduct hands-on training classes for 3 years. He worked as a sales rep, did technical support, onsite training, and system installations for TRF Systems for 7 years. He continues to teach estimating and AutoCAD night classes at the Electric Association of Chicago, where he has for nearly 15 years. Ken has been happily married to his wife Maryann for 30 years, and they have four children together, Andy, Amy, Sean, and Megan. An ongoing project has been remodeling their home where they have lived for 25 years, doing much of the work themselves. Other interests include hypermiling (driving for maximum mpg), computer gaming, working on his 1965 Amphicar. and restoring an antique wooden runabout.
---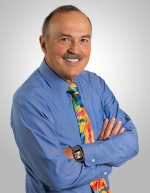 Mike Holt
Mike Holt is an author, businessman, educator, speaker, publisher, and National Electrical Code expert. He has written hundreds of electrical training books and articles, founded three successful businesses, and has taught thousands of electrical Code seminars across the US and internationally. His electrical training courses have set the standard for trade education, enabling electrical professionals across the country to take their careers to the next level.
Mike's approach to electrical training is based on his own experience as an electrician, contractor, inspector, and teacher. Because of his struggles in his early education, he's never lost sight of how hard it can be for students who are intimidated by school, by their own feelings towards learning, or by the complexity of the NEC. As a result of that, he's mastered the art of explaining complicated concepts in a straightforward and direct style. He's always felt a responsibility to his students and to the electrical industry to provide education beyond the scope of just passing an exam. This commitment, coupled with the lessons he learned at the University of Miami's MBA program, has helped him build one of the largest electrical training and publishing companies in the United States.
Mike's one-of-a-kind presentation style and his ability to simplify and clarify technical concepts explain his unique position as one of the premier educators and Code experts in the country. In addition to the materials he's produced, and the extensive list of companies around the world for whom he's provided training, Mike has written articles that have been seen in numerous industry magazines including, Electrical Construction & Maintenance (EC&M), CEE News, Electrical Design and Installation (EDI), Electrical Contractor (EC), International Association of Electrical Inspectors (IAEI News), The Electrical Distributor (TED), Power Quality (PQ) magazine, and Solar Pro magazine.
Mike's ultimate goal has always been to increase electrical safety and improve lives and for his students, he is always looking for the best ways to learn and teach the Code and pass electrical exams. His passion for the electrical field continues to grow and today he is more committed than ever to serve this industry.
His commitment to pushing boundaries and setting high standards extends into his personal life. Mike's an eight-time Overall National Barefoot Waterski Champion with more than 20 gold medals, many national records, and he has competed in three World Barefoot Tournaments. In 2015, at the tender age of 64, he started a new adventure—competitive mountain bike racing. Every day he continues to find ways to motivate himself, both mentally and physically.
Mike and his wife, Linda, reside in New Mexico and Florida and are the parents of seven children and six grandchildren. As his life has changed over the years, a few things have remained constant: his commitment to God, his love for his family, and doing what he can to change the lives of others through his products and seminars.
---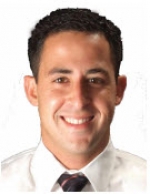 Michael Holt, Jr.
Owner Premier Power, Inc. Groveland, FL michael@premierpowerinc.com www.PremierPowerInc.com
Michael Holt, Jr. is the son of Mike Holt, and has been exposed to the electrical trade his whole life. He is a Florida State Certified Electrical Contractor, and has owned his own electrical service and repair business in Central Florida since 2008. Michael's company does wiring, trouble-shooting, and reconfiguring for low voltage systems as well as building premise wiring for both residential and commercial. It's a business that prides itself on providing safe and qual¬ity professional services. In fact, customer service and loyalty are the cornerstones of his business model that helped him build his reputation and can be attributed for much of his success.
Michael has embarked on a journey through life to not only improve his personal life, but also to affect the lives of others by way of men¬torship to young professionals of the world. His hobbies include jet skiing, motocross racing, and stand-up comedy, both as a performer and a member of the audience. He is very much a people person and is very active in his community. Michael has a daughter, Haylee, whom he absolutely adores.
---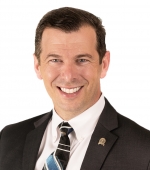 Daniel Brian House
Master Electrician, Instructor, VP of Digital and Technical Training, Mike Holt Enterprises
Brian House is Vice President of Digital and Technical Training at Mike Holt Enterprises, and a Certified Mike Holt Instructor. He began teaching seminars in 2000 after joining the elite group of instructors who attended Mike Holt's Train the Trainer boot camp. Brian was personally selected for development by Mike Holt after being named as one of the top presenters in that class. He now travels around the country to teach Mike Holt seminars to groups that include electricians, instructors, the military, and engineers. His first-hand experience as an electrical contractor, along with Mike Holt's instructor training, gave him a teaching style that is practical, straightforward, and refreshing.
Brian is high-energy, with a passion for doing business the right way. He expresses his commitment to the industry and his love for its people whether he's teaching, working on books, or developing instructional programs. Brian also leads the Mike Holt Enterprises apprenticeship and digital products teams. They're creating cutting-edge training tools and partnering with apprenticeship programs nation-wide to help them take their curriculum to the next level.
Brian and his wife Carissa have shared the joy of their four children and many foster children during 22 years of marriage. When not mentoring youth at work or church, he can be found racing mountain bikes with his kids or fly fishing on Florida's Intracoastal Waterway. He's passionate about helping others and regularly engages with the youth of his community to motivate them into exploring their future.
---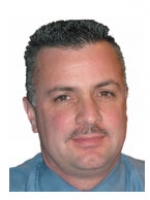 Thomas Landa
Project Manager / Estimator Shelby Township, MI TNT8197@Yahoo.com
Tom Landa is a Project Manager/Estimator and has been involved in the electrical industry for the better part of 30 years. He worked his way up through the electrical ?eld, starting as an apprentice at an early age, following his family's preceding path. Tom has been intrigued in this ever-changing business since day one and he's continually striving to be the best at what he can do. Electricity and this business are his life and he feels that he's been educated from an early age to provide a quality end result for his customers, family, friends, and everyone he's had the bene?t of coming into contact with in this industry. Tom feels that this can be accomplished through dedication to your trade, along with a strong education base, honesty, and integrity. Tom continues to put forth everything he has every day of every week for his beautiful wife TinaAnne and their two amazing sons (Tommaso and Antonio) she and God have allowed him the luxury of having. Without the aforementioned, he could not be where he is in life today.
---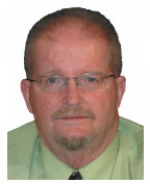 Gary L. Newton
Project Manager / Chief Estimator Consulting Electrical Engineers Sacramento, CA
Gary Newton entered the U.S. Army after completing high school. His time in the service of his country included a tour in Vietnam as a Combat Engineer. After the Army, Gary worked for telephone and cable TV companies. He completed an apprenticeship as a land surveyor, then a stint in the San Diego shipyards as a journeyman maintenance electrician. Gary spent 3 more years as a small, independent Electrical Contractor and estimator. In 1980, he went to work as an electrical designer for a local consulting engineering company. Since then, Gary has worked for consulting engineering companies in California, Nevada, and Colorado. Projects have included commercial, industrial, institutional, governmental, and public agencies. The past 7 years have been mostly school design for the State of California. Gary has worked on over 1,000 projects with development of over 18 million sq ft of space. His completed projects include: overhead and underground distribution systems (including sub-stations), building lighting and power layouts, telecom and data centers, large scale communication backbone systems, UPS and power conditioning projects, power generation with multiple generators and paralleling switchgear, special engineering projects, and graphics applications. Cost estimates have been an integral part of all projects; working with established budgets, setting construction budgets, or responding to change order and value engineering requests. In 1987, Gary was awarded the Certified Professional Estimator certificate by the American Society of Professional Estimators. He presently lives in Sacramento, CA, with his wife of 31 years, his two grown children, and a grandson. Gary has an older daughter living in San Diego, who has his other three grandsons.
---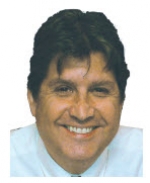 Bill Ruffner
Founder and CEO TurboBid Chicago, IL www.TurboBid.net
Bill Ruffner is the founder and CEO of the award-winning TurboBid estimating software program. It was introduced to the marketplace in 2006 and has become one of the leading estimating software programs in the industry. TurboBid is designed to help contractors win more pro? table business by providing a systematic process to identify all costs, maximize crew productivity, and present a professional image.
In 1991, Bill started working as an apprentice for one of Chicagoland's largest electrical contractors. During a 10 year period, hard work and dedication allowed him to quickly advance through the company. In 1997, Bill was offered and accepted the position of Vice President. During his four years in that position, he was responsible for increasing the company's annual revenue from eight million dollars to over twenty two million dollars a year. In 2001, he started his own electrical contracting company. Bill knew that the company's success would ultimately depend on his ability to quickly generate accurate estimates. He also understood that his customers would form an initial opinion of his company based on the quality and professional appearance of the proposals and bid package documents he presented to them. Bill believed that the fastest and most accurate method to estimate electrical jobs was undoubtedly with the use of a computer. Unfortunately, he couldn't ?nd an estimating program that met his requirements. The available programs were either far too complicated, didn't generate a quality bid package, or were much too expensive. "That's when I decided to take matters into my own hands," says Ruffner. "The only way that I was going to get an estimating program that met all of my needs was if I created one myself." Enter TurboBid.
In 2003, Bill hired the best software programmer in the industry to help take his estimating program from the design stage into a fully functioning software program. While he used his 20+ years of experience as an electrician and contractor to design the software, his skilled programming team brought the software to life in a powerful yet easy to use format. The end result was simply amazing. It quickly became one of the best-selling estimating programs available at any price.
Currently, whenever Bill isn't busy conducting live on-line training classes with TurboBid users, he continues to design and add amazing new features to the program. He enjoys spending any free time that he may have with his beautiful wife of over 20 years. His son is currently enrolled in Arizona State University's (ASU) School of Business with plans of joining the company upon graduation.
---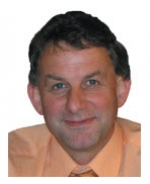 Perry D. Vogler
Done Right Electric, Inc. Wildwood, FL donerightelect@aol.com www.solar-dr.com
Perry Vogler is a State certified Master Electrician in Florida, Georgia, Alabama, North Carolina, and Missouri, and is NABCEP solar certified. He and his family moved to Central Florida in 2001 and started Done Right Electric shortly after that. They work on custom residential and small to mid-size commercial jobs, design/build and electrical engineering, and also specialize in solar power and building efficiency. Perry has spent his entire life in the electrical and building trades, learning work in all trades so he can incorporate this with building efficiency. This often gives him the edge he needs to win the job, and expand the work he does for his customers. Perry is happily married and has two boys. He is currently training his oldest to be an electrician and a solar installer. His hobbies are solar and building efficiency as well as playing and coaching fast-pitch softball, playing guitar, and studying electric and solar power.
---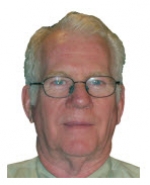 James Wescott
Electrical Contractor Aston, PA
Jim Wescott, after serving for 4 years in Germany (1960 through 1964) with the Signal Corps, returned home and worked in the family business for 2 years as an electrician doing commercial and industrial electrical work. From 1966 to 1978, he worked for four large electrical contractors in Philadelphia learning estimating and project management skills by day and attending school for Business Administration at night. Jim attained his Associates degree in Business Administration in 1974.
In 1978, he formed a partnership with his father and a brother. While they continued doing commercial and industrial work, they decided to turn their greater efforts to the Public Works market, which is their niche today. They currently have about 50 employees and work in Pennsylvania, New Jersey, Delaware, and Maryland. Jim learned estimating at a NECA estimating course in 1967. In 1978, he and his family purchased the first desktop Electrical Estimating program on the market developed by Trade Service, which ran on a Radio Shack Model II desktop computer.
James taught an estimating course for the Southeast Pennsylvania Chapter of the Associated Builders and Contractors. The first lesson he learned from a trade organization at the age of 15 was that, "your best friends in the construction industry are your competitors." That experience prompted him to live with the philosophy that the more you help your peers, the better the industry, and the more you educate the competition, the more competitive you become. James has a strong desire to help educate young contractors so they can be legitimate, successful competitors. An ignorant, uneducated competitor is our worst enemy.
---
Return to product page