DVD Team for 2014 Understanding NEC Requirements for Solar Photovoltaic Systems DVD Program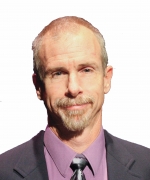 Bill Brooks
Principal Engineer Vacaville, CA www.BrookSolar.com
Bill Brooks has over 30 years of experience in designing, installing, and evaluating grid-connected PV systems. He holds B.S. and M.S. degrees in Mechanical Engineering from North Carolina State University and is a registered Professional Mechanical and Electrical Engineer. More than 15,000 installers and inspectors have attended his courses throughout the U.S. and abroad. His field troubleshooting skills have been valuable in determining where problems occur, and to focus training on those issues of greatest need. He's written several important technical manuals for the industry that are now widely used throughout the United States and beyond. His recent publications include the Expedited Permit Process for PV Systems, the Field Inspection Guidelines for PV Systems, and Understanding the CalFire Solar PV Installation Guidelines, as well as articles in IAEI and SolarPro magazines.
Bill is actively involved in the development of PV codes and standards including IEEE-929 and IEEE1547 (PV Utility Interconnection), the National Electrical Code Article 690 (Solar Photovoltaic Systems), and IEC TC82 (International PV Standards). He's an active participant on many codes and standards panels including Code Making Panel 4 of the NEC, and UL1703 and UL1741 Standards Technical Panels. He was a member of the California Office of the State Fire Marshal's (Cal Fire) PV Taskforce that developed the Solar Photovoltaic Installation Guideline, which became the model for national fire regulation. In addition, he chaired the NFPA Large-Scale PV Electric Supply Station task group, the NFPA Firefighter Safety, and PV systems task group, and two of the Article 690 task groups for Code Making Panel 4 for the 2020 NEC.
Bill enjoys helping people make progress toward reaching their God-given potential. His interests include sailing, motorcycle riding, performance automobiles, home theater, and all types of music.
---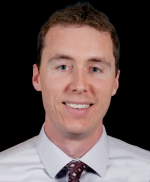 David Click
Program Director, PV Project Engineering Florida Solar Energy Center Cocoa, Florida www.floridaenergycenter.org
Dave Click, PE has worked in solar energy since the University of Virginia's 2002 Solar Decathlon. After learning a lot from his time with Solar Design Associates and then the Florida Solar Energy Center, he joined ESA Renewables in 2015. With ESA, Dave leads the engineering team in design, interconnection, grid integration, project management, commissioning, and operations and maintenance. He's worked on 200MW of utility-scale projects on the east coast of the U.S., and over 200 residential and commercial PV projects. Dave is a licensed Professional Engineer in seven states, a Florida-licensed Electrical Contractor and Solar Contractor, and a NABCEP-certified PV Installation Professional.
Dave and his family live under their 11 kW PV system in Orlando, where they're in their eighth year of not paying an electric bill!
---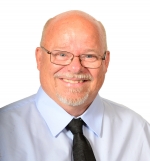 Mike Culbreath
Master Electrician, Graphic Artist–Mike Holt Enterprises
Mike Culbreath has devoted his career to the electrical industry and worked his way up from apprentice electrician to master electrician. He began by doing residential and light commercial construction, and later did service work and custom electrical installations. While working as a journeyman electrician, he suffered a serious on-the-job knee injury. As part of his rehabilitation, Mike completed courses at Mike Holt Enterprises, and then passed the exam to receive his Master Electrician's license. ln 1986, with a keen interest in continuing education for electricians, he joined the staff to update material and began illustrating Mike Holt's textbooks and magazine articles.
Mike started with simple hand-drawn diagrams and cut-and-paste graphics. When frustrated by the limitations of that style of illustrating, he took a company computer home to learn how to operate some basic computer graphic software. Realizing that computer graphics offered a lot of flexibility for creating illustrations, Mike took every computer graphics class and seminar he could to help develop his skills. He's worked as an illustrator and editor with the company for over 30 years and, as Mike Holt has proudly acknowledged, has helped to transform his words and visions into lifelike graphics.
0riginally from south Florida, Mike now lives in northern lower Michigan where he enjoys hiking, kayaking, photography, gardening, and cooking; but his real passion is his horses. He also loves spending time with his children Dawn and Mac and his grandchildren Jonah, Kieley, and Scarlet
---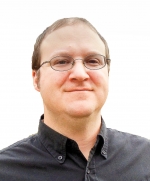 Jason Fisher
Founder, Solar Technical Consulting Charlottesville, Virginia www.solartechconsulting.com
Jason Fisher has been earning his living in the PV industry for more than 16 years. From 1996 to 2006, he owned and operated the first fully licensed PV contracting firm in Maryland, where he designed and installed many of the DC region's earliest utility-interconnected PV systems including systems for the Pentagon, the Department of State, and the White House. For six years Jason was the Senior Director for Technical Training for a global manufacturer of PV systems. As an independent consultant, Jason provides technical services to many clients in the PV industry including technical training, design review, performance modeling and validation, system optimization, commissioning, troubleshooting, and owner's agent.
Jason is a licensed master electrician, a NABCEP™ Certified PV Installation Professional, and a UL Certified PV System Installer. He has over 7 years of experience training thousands of engineers, installers, and inspectors in PV applications and the NEC. He is also the author of several technical articles on PV and is the co-author of a textbook on PV design and installation for a PV system manufacturer.
Jason lives in Charlottesville Virginia with his wife and two kids. He enjoys hiking, sea kayaking, mountain biking, and wood oven cooking.
---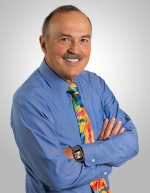 Mike Holt
Mike Holt is an author, businessman, educator, speaker, publisher, and National Electrical Code expert. He has written hundreds of electrical training books and articles, founded three successful businesses, and has taught thousands of electrical Code seminars across the US and internationally. His electrical training courses have set the standard for trade education, enabling electrical professionals across the country to take their careers to the next level.
Mike's approach to electrical training is based on his own experience as an electrician, contractor, inspector, and teacher. Because of his struggles in his early education, he's never lost sight of how hard it can be for students who are intimidated by school, by their own feelings towards learning, or by the complexity of the NEC. As a result of that, he's mastered the art of explaining complicated concepts in a straightforward and direct style. He's always felt a responsibility to his students and to the electrical industry to provide education beyond the scope of just passing an exam. This commitment, coupled with the lessons he learned at the University of Miami's MBA program, has helped him build one of the largest electrical training and publishing companies in the United States.
Mike's one-of-a-kind presentation style and his ability to simplify and clarify technical concepts explain his unique position as one of the premier educators and Code experts in the country. In addition to the materials he's produced, and the extensive list of companies around the world for whom he's provided training, Mike has written articles that have been seen in numerous industry magazines including, Electrical Construction & Maintenance (EC&M), CEE News, Electrical Design and Installation (EDI), Electrical Contractor (EC), International Association of Electrical Inspectors (IAEI News), The Electrical Distributor (TED), Power Quality (PQ) magazine, and Solar Pro magazine.
Mike's ultimate goal has always been to increase electrical safety and improve lives and for his students, he is always looking for the best ways to learn and teach the Code and pass electrical exams. His passion for the electrical field continues to grow and today he is more committed than ever to serve this industry.
His commitment to pushing boundaries and setting high standards extends into his personal life. Mike's an eight-time Overall National Barefoot Waterski Champion with more than 20 gold medals, many national records, and he has competed in three World Barefoot Tournaments. In 2015, at the tender age of 64, he started a new adventure—competitive mountain bike racing. Every day he continues to find ways to motivate himself, both mentally and physically.
Mike and his wife, Linda, reside in New Mexico and Florida and are the parents of seven children and six grandchildren. As his life has changed over the years, a few things have remained constant: his commitment to God, his love for his family, and doing what he can to change the lives of others through his products and seminars.
---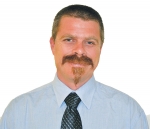 Ryan Mayfield
Ryan Mayfield has been working in the renewable energy field since 1999 and currently focuses on commercial photovoltaic (PV) system design and education. As the President at Renewable Energy Associates, he provides design, support, and educational services for contractors, architectural and engineering firms, manufacturers, and government agencies. Typical projects include commercial and residential PV system designs and training for PV system designers and installers. Ryan also works directly with manufacturers of PV-specific products, to help gain market acceptance and develop products that directly aid in the implementation and use of their products.
Ryan serves as Photovoltaic Systems Technical Editor for SolarPro magazine, and regularly writes feature articles in SolarPro and Home Power magazines. He's also the author of PV Design and Installation for Dummies, published in 2010. In addition, Ryan teaches various PV courses across the country for electricians, existing solar professionals, code officials, inspectors, and individuals seeking to join the solar industry. He holds a Limited Renewable Energy Technician (LRT) license in Oregon.
Ryan lives in Corvallis, Oregon with his wife, Amy, and three children, A.J., Lauren and Kai. They enjoy being outdoors as much as possible, especially when they have the opportunity to spend a few days in the canoe.
---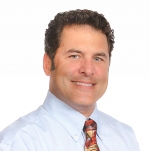 Richard Stovall
CEO, SolPowerPeople, Inc.
Austin, Texas
Richard Stovall has been actively involved in the Solar Industry since 2008, and is motivated by his belief that solar technology will be an engine for economic growth for at least the next century. He's worked in two different accredited and industry-recognized solar training organizations. Richard has been involved in developing state-of-the-art hands-on training labs for on-site and mobile education, developing curriculum, and training thousands of electricians, firefighters, solar installers, and utility workers. His company, SolPowerPeople, is known for the SolarMOOC Academy, which features free live lectures by industry experts (Mike Holt being the very first) that have been viewed by over 50,000 people globally. Since 2014 Richard and SolPowerPeople's focus has been on residential PV quality control and inspection, with over 7,000 residential PV inspections (company-wide), in addition to developing a fully integrated mobile platform (app, web portal, and hardware) for onsite solar inspection and shade analysis.
His professional experience includes: CEO and owner of SolPowerPeople, Inc. (since 2011); Director of Operations and Lead Instructor for a leading solar training organization (2009 to 2011); IREC Certified Master Trainer in Photovoltaics; Certified NABCEP PV Installation Professional; LEED AP (Legacy); NABCEP's technical committees for Solar PV Installation Professional and Solar PV Inspector Credential; IAFF National Trainer for Firefighter PV Safety Training; and assisting other organizations in developing interactive online content, including IREC's Online Fire Safety Program.
Richard lives with his wife, Leanne, and two children, Piper and Levi, on a ranch just outside Austin, Texas.
---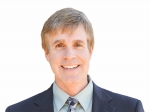 Sean White
PV Professor and Solar Entrepreneur Orinda CA and Manila Philippines www.pvstudent.com
Sean White is an Interstate Renewable Energy Council (IREC/ISPQ) Certified PV Independent Master Trainer, is NABCEP PV Installation Professional Certified, NABCEP PV Technical Sales Certified, a NABCEP PV Entry Level Program Provider, a California Licensed Electrician, a California Licensed Solar Contractor, a professor at Diablo Valley College and PV instructor who has taught thousands of students in the USA, Canada, China, Philippines, Mongolia and Qatar.
Sean excels at making difficult concepts easy to understand. He is a fun and entertaining speaker. Sean is always working on many projects. Whatever time it is, there is always PV system that is producing power that Sean has worked on around the world. The latest solar companies he has co-founded are a residential installation company White House Solar in California and a commercial installation company Solar Philippines in Manila.
Sean has a big commute and spends his time living with his wife in the Philippines, with his awesome mother in California or often at a solar event somewhere in between. He is currently installing a 0.0001 MW (do the math) PV system on his sailboat "Stella" in the San Francisco Bay.
---
Return to product page