DVD Team for 2011 Grounding Vs. Bonding Library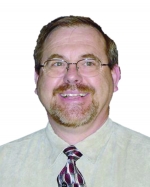 Steve Arne
Training Director AETech Electrical Training Center Rapid City, South Dakota www.ElectricianClass.com
Steve Arne has worked as an electrician, electrical contractor, and electrical instructor for 40 years. Nineteen years of his career were spent as a teacher and department head in post-secondary education. Since Steve retired from Western Dakota Tech in 2003, he has provided industry-direct training specializing in continuing education Electrical Code classes and Electrician Exam Preparation classes for Journeyman and Master's level exams.
In 2012, Steve and Deb's son Ryan returned to Rapid City South Dakota to help Steve expand his training business at AETech Electrical Training Center to include a 640 hour full-time pre-employment Apprentice Electrician Training Program. Steve is currently a Board Member of the SD Electrical Commission and serves on the State and Local Chapter Boards of the SD Electrical Council.
Steve worked with Mike Holt as a technical editor and video team participant beginning in 2002, and uses Mike's books in his classes. He is very thankful to have been associated with an industry leader like Mike who has a real heart to help others and provides excellent training products to help students in the electrical industry.
Steve and his wife Deb live in Rapid City, South Dakota where they're both active in their church and community, and love to spend time with their children and grandchildren. The highest priority for both of them is putting God first in both their home and business.
---
Scott Harding
Master Electrician / Electrical Contractor - CEO, Rockville, MD
Scott Harding began his electrical career as an electrician's helper working part time in the family business. After graduating with an Electrical Engineering degree from Clemson University, he worked as an electrical engineer for RTKL Associates, a large design firm located in Baltimore, MD.
After leaving RTKL, Scott went to work at F.B. Harding, Inc. an Electrical Contractor located in Rockville, MD where he's been for the last 28 years. He is a licensed Master Electrician in multiple jurisdictions and is the current President and CEO of F.B. Harding, Inc, making the family business a third generation company. Scott also serves as a principle member on NEC Code-Making Panel Number 5 (Grounding and Bonding) working on the revisions to the 2005, 2008, 2011, 2014 and 2017 cycles.
Scott lives in Maryland and is married with two children.
---
Mike Holt
Mike Holt worked his way up through the electrical trade. He began as an apprentice electrician and became one of the most recognized experts in the world as it relates to electrical power installations. He has worked as a journeyman electrician, master electrician, and electrical contractor. Mike's experience in the real world gives him a unique understanding of how the NEC relates to electrical installations from a practical standpoint. You'll find his writing style to be direct, nontechnical, and useful.
Did you know that he didn't finish high school? So if you struggled in high school or if you didn't finish it at all, don't let this get you down, you're in good company. As a matter of fact, Mike Culbreath, Master Electrician, who produces the finest electrical graphics in the his- tory of the electrical industry, didn't finish high school either. So two high school dropouts produced the text and graphics in this textbook! However, realizing success depends on one's continuing pursuit of education. Mike immediately attained his GED (as did Mike Culbreath) and ultimately attended the University of Miami's Graduate School for a Master's degree in Business Administration (MBA).
Mike Holt resides in Central Florida, is the father of seven children, and has many outside interests and activities. He's a six-time National Barefoot Water-Ski Champion (1988, 1999, 2005, 2006, 2007, and 2008), has set many national records, has competed in three World Championships (2006, 2008, and 2010) and continues to train and work out year-round so that he can qualify to ski in the 2012 World Barefoot Championships at the age of 61!
What sets him apart from some, is his commitment to living a balanced lifestyle; placing God first, family, career, then self.
---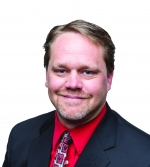 Ryan Jackson
Inspector/Instructor City of Draper, Utah
Ryan Jackson is a combination inspector in the Salt Lake City, Utah, area who began his career as a carpenter while in high school. He began doing electrical work when he was 18 and, at the age of 23, Ryan landed his first job as an electrical inspector and subsequently became certified in building, plumbing, and mechanical inspection (commercial and residential), as well as building and electrical plan review. Two years after becoming an inspector, he was approached by a friend in the area asking him to fill in at an electrical seminar for him. After his first class Ryan was hooked, and is now a highly sought after seminar instructor. He has taught in several states, and loves helping people increase their understanding of the Code.
In 2005, Ryan met Mike Holt in Salt Lake City, and they became friends immediately. He helped Mike with his Understanding the NEC, Volume 2 videos and began editing his books as well. He believes that there are only a small handful of opportunities that change a person's life and career, and meeting Mike was one of them.
When Ryan isn't working, he can often be found in his garage turning wood on his lathe, or in the kitchen where he enjoys wine making. Ryan married his high school sweetheart, Sharie, and they have two beautiful children together: Kaitlynn and Aaron.
---
Eric Stromberg
Electrical Engineer/Instructor Los Alamos, NM
Eric is a Professional Engineer with a long background in the electrical industry. He started as an apprentice electrician and worked his way up to being a journeyman. After graduating from the University of Houston with a degree in Electrical Engineering, he worked in the life safety field, installing life safety systems in high rise buildings. He went to work for Dow Chemical where he engineered major industrial systems in several countries, in addition to managing an electrical engineering department and electrical inspection department.
Eric has also served on the electrical advisory board to the Texas department of licensing and regulation for 8 years, as well as the exam board for electrician licensing. He has taught exam review courses for the Professional Engineering exam, was a certified continuing education instructor for electrician licensing, as well as taught electrical courses at a local college. Eric currently teaches Code classes, in New Mexico, for electrician licensing.
Eric's oldest daughter, Ainsley, teaches for an international school in Zurich, Switzerland where she lives with her husband Nathan. His son Austin served in the Air Force. He is a pilot and the owner of an aerial photography business and is graduating this year with a degree in Aviation logistics. His youngest daughter, Brieanna, is a singer/songwriter in Austin, Texas.
---