DVD Team for 2017 Understanding the NEC Vol.1 textbook & DVDs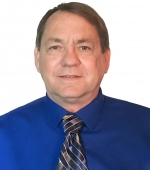 Michael Burleson
Electrical Contractor/ Instructor/IAEI-NCPCCI 2A & 2B Certified
Oklahoma City, Oklahoma
Michael Burleson began his apprenticeship in 1978 working on a variety of large electrical contracts and traveling the Southern United States working at multiple military bases and hospitals. After starting his family Michael returned home to Oklahoma and continued to work in the electrical trade.
With vast experience in both industrial and commercial aspects of the electrical field, he became an instructor. After being certified as a Special Matters Expert by Oklahoma City Public Schools, Michael began teaching the electrical apprenticeship program at ABC and then taught for several years for IEC. He subsequently started teaching continuing education classes for EMSCO Electric Supply and IEC.
During his career, he has held the Chairman's seat on the Oklahoma City Electrical Board and sat on the Moore Oklahoma Electrical Board. He truly believes it's important and vital to give back to the trade that he's so passionate about.
Michael is an Electrical Associate / Project Manager for PRES, a Stark Tech Group Company, based in Upstate New York. PRES is a design-build company specializing in customized, energy-efficient solutions from design to implementation. Michael manages the scope of work, implementation and building solutions that maximize customer investments. He still makes it home every month to teach his electrical CEU classes at EMSCO.
When not traveling for work, Michael loves spending time with his wife of 40 years and when possible, they enjoy traveling to visit their grandchildren.
---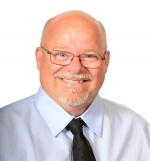 Mike Culbreath
Master Electrician, Graphic Artist–Mike Holt Enterprises
Mike Culbreath has devoted his career to the electrical industry and worked his way up from apprentice electrician to master electrician. He began by doing residential and light commercial construction, and later did service work and custom electrical installations. While working as a journeyman electrician, he suffered a serious on-the-job knee injury. As part of his rehabilitation, Mike completed courses at Mike Holt Enterprises, and then passed the exam to receive his Master Electrician's license. ln 1986, with a keen interest in continuing education for electricians, he joined the staff to update material and began illustrating Mike Holt's textbooks and magazine articles.
Mike started with simple hand-drawn diagrams and cut-and-paste graphics. When frustrated by the limitations of that style of illustrating, he took a company computer home to learn how to operate some basic computer graphic software. Realizing that computer graphics offered a lot of flexibility for creating illustrations, Mike took every computer graphics class and seminar he could to help develop his skills. He's worked as an illustrator and editor with the company for over 30 years and, as Mike Holt has proudly acknowledged, has helped to transform his words and visions into lifelike graphics.
0riginally from south Florida, Mike now lives in northern lower Michigan where he enjoys hiking, kayaking, photography, gardening, and cooking; but his real passion is his horses. He also loves spending time with his children Dawn and Mac and his grandchildren Jonah, Kieley, and Scarlet
---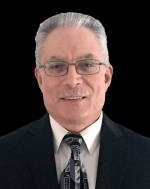 David Engelhart
Electrical Inspector and Plans Examiner
Collier County, Florida
David was a carpenter right out of high school and first became an electrician Feb 24, 1986. He wanted to learn the electrical trade because his father was a tool maker in Detroit and did all the trades work for the additions he built on their home in Michigan before moving to Florida in June 1975 where he started high school.
David spent 14 years in the electrical field working for the same company. His experience included new multifamily building of 8 to 12 units, basic homes, a few light commercial jobs in between, and ending up in hi-end homes. He attended the local apprenticeship program and obtained his Journeyman's license in April 1989. He procrastinated until 1996 and then obtained his Masters license. An opportunity to become an electrical inspector for the local jurisdiction January 10, 2000 presented itself and he obtained his Florida Inspectors license April 4, 2001 and his Electrical Plans Examiner license March 19, 2002. David has been working in the capacity of an electrical plans examiner since May 2005.
During his tenure with the local jurisdiction, he obtained his SBCCI (ICC) 1-2 Family Dwelling Inspector, Fire Safety Inspector I & II, and Fire Plans Examiner certifications. At present, he's in his third and final year of cross training with BOAF for licensure as a Building Plans Examiner.
David also taught the first of the 4-year electrical apprenticeship for the local Independent Electrical Contractors (IEC) from August 1997 to June 2001.
In his spare time, David enjoys enriching his knowledge base and spending time with his wife Angela, of 34 years, their two children, and their three grandchildren.
---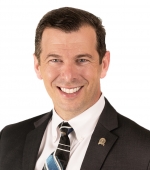 Daniel Brian House
Master Electrician, Instructor, VP of Digital and Technical Training, Mike Holt Enterprises
Brian House is Vice President of Digital and Technical Training at Mike Holt Enterprises, and a Certified Mike Holt Instructor. He began teaching seminars in 2000 after joining the elite group of instructors who attended Mike Holt's Train the Trainer boot camp. Brian was personally selected for development by Mike Holt after being named as one of the top presenters in that class. He now travels around the country to teach Mike Holt seminars to groups that include electricians, instructors, the military, and engineers. His first-hand experience as an electrical contractor, along with Mike Holt's instructor training, gave him a teaching style that is practical, straightforward, and refreshing.
Brian is high-energy, with a passion for doing business the right way. He expresses his commitment to the industry and his love for its people whether he's teaching, working on books, or developing instructional programs. Brian also leads the Mike Holt Enterprises apprenticeship and digital products teams. They're creating cutting-edge training tools and partnering with apprenticeship programs nation-wide to help them take their curriculum to the next level.
Brian and his wife Carissa have shared the joy of their four children and many foster children during 22 years of marriage. When not mentoring youth at work or church, he can be found racing mountain bikes with his kids or fly fishing on Florida's Intracoastal Waterway. He's passionate about helping others and regularly engages with the youth of his community to motivate them into exploring their future.
---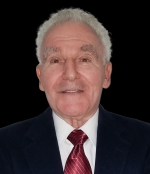 Heinz Rosen
Electrical Engineer
Kissimmee, Florida
Heinz Rosen, P.E. is Director of Engineering at PDCS, a private company that provides code compliance services to Florida's public agencies. He holds M.S. degrees in Bio-Engineering and Management from the Polytechnic Institute of New York (now Polytechnic University) and a B.S.E.E. from The Cooper Union. His experience includes 25 years at various engineering levels at Underwriters Laboratories, Inc. where he was responsible for the testing, inspection, and development of standards for a broad palette of products in the building, medical, scientific, and home appliance areas. Before joining UL he spent 14 years in industry in the research, development, and design of products in solid-state instrumentation, applied physics, and medical equipment. He was also an Adjunct Associate Professor teaching various electrical engineering subjects at the New York Institute of Technology and at the State University of NY (Farmingdale) for several years.
Heinz has served on several U.S. and international committees developing standards for electrical products and is a member of the International Association of Electrical Inspectors (IAEI) and of the NFPA.
Heinz is married, has two children and six grandchildren. When time permits, he enjoys playing tennis and reading nonfiction.
---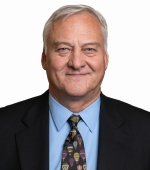 Eric Stromberg
Master Electrician, Electrical Engineer, Instructor
Eric Stromberg has a bachelor's degree in electrical engineering and is a professional engineer. He started in the electrical industry when he was a teenager helping the neighborhood electrician. After high school, and a year of college, Eric worked for a couple of different audio companies, installing sound systems in a variety of locations from small buildings to baseball stadiums. After returning to college he worked as a journeyman wireman for an electrical contractor.
After graduating from the University of Houston, Eric took a job as an electronic technician and installed and serviced life safety systems in high-rise buildings. After seven years he went to work for Dow Chemical as a power distribution engineer. His work with audio systems had made him very sensitive to grounding issues and he took this experience with him into power distribution. Because of this expertise, Eric became one of Dow's grounding subject matter experts. This is also how Eric met Mike Holt, as Mike was looking for grounding experts for his 2002 Grounding vs. Bonding video.
Eric taught the National Electrical Code for professional engineering exam preparation for over 20 years and has held continuing education teacher certificates for the states of Texas and New Mexico. He was on the electrical licensing and advisory board for the State of Texas, as well as on their electrician licensing exam board. Eric now works for a Department of Energy research laboratory in New Mexico, where he's responsible for the electrical standards as well as being a part of the laboratory's AHJ.
Eric's oldest daughter lives with her husband in Zurich, Switzerland, where she teaches for an international school. His son served in the Air Force, has a degree in Aviation logistics, and is a pilot and owner of an aerial photography business. His youngest daughter is a singer/songwriter in Los Angeles.
---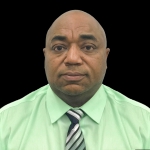 Ronny Williams
Master Electrician / Instructor
Leander, Texas
Ronny Williams is an electrical instructor at Leander High School in Leander, Texas and at the Centex Chapter of the Independent Electrical Contractors Association (IEC). He's worked in the electrical industry since 1991 as a journeyman and master electrician in all aspects of the business including residential, commercial, light industrial, and service work. Ronny wears his tool pouch as well as being in the office as an estimator, purchasing agent, bookkeeper, and project manager.
In 2000 He served on the City of Austin Electrical Board from 2000 until 2015, and on the State Exam Development Committee for Electricians Licensing from 2004 until 2014.
Ronny began teaching in the IEC Apprenticeship Program in 2004 and currently still teaches the 1st Year Accelerated Program in the Spring Semester.
In August 2007 he was offered the opportunity he had dreamed about as a child. Ronny began teaching the Electrical Technology program at Leander High School which has allowed him to live out his dream of being a high school teacher and high school football coach.
In January of 2016 Ronny joined his uncle's (Jimmy) company (Integrated Environmental) as his master electrician of record.
When not teaching or coaching football, you'll find Ronny along with his wife of 25 years Cora, at or on a body of water fishing.
---
Return to product page