Video Team for Understanding Electrical Theory DVD Program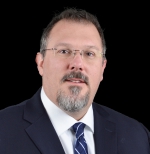 Thomas Domitrovich
Electrical Engineer
Ellisville, Missouri
Thomas Domitrovich is an electrical engineer with Eaton Corporation's Bussmann series solutions in the Circuit Protection Division. He has experienced in power systems engineering, sales and marketing, business development, and product management. Thomas is actively involved with the electrical industry through industry organizations including NFPA, NEMA, IEC, NECA, IBEW, the electrical training ALLIANCE, and more.

He's the principle representative for NEMA on NFPA Code Making Panel 2 for the continued development of the National Electrical Code (NFPA 70). Thomas also represents NEMA on the NFPA committee for the continued development of NFPA 73, Standard for Electrical Inspections for Existing Dwellings. In addition, he's a LEED® Accredited Professional, a licensed Professional Engineer, and holds a Bachelor of Electrical Engineering from Gannon University.

Thomas is passionate about saving lives through the continued growth of electrical safety and is an author with a wide range of trade magazine articles and technical white papers.
---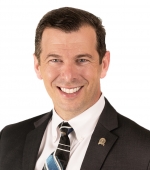 Daniel Brian House
Master Electrician, Instructor, VP of Digital and Technical Training, Mike Holt Enterprises
Brian@MikeHolt.com
Brian House is Vice President of Digital and Technical Training at Mike Holt Enterprises, and a Certified Mike Holt Instructor. Brian has worked in the trade since the '90s in residential, commercial and industrial settings. He opened a contracting firm in 2003 that designed energy-efficient lighting retrofits, explored "green" biomass generators, and partnered with residential PV companies in addition to traditional electrical installation and service. In 2007, Brian was personally selected by Mike for development and began teaching seminars for Mike Holt Enterprises after being named a Top Gun Presenter in Mike's Train the Trainer boot camp. Brian travels around the country teaching electricians, instructors, the military personnel, and engineers. His experience in the trenches as an electrical contractor, along with Mike Holt's instructor training, gives him a teaching style that is practical, straightforward, and refreshing.
Today, as Vice President of Digital and Technical Training at Mike Holt Enterprises, Brian leads the apprenticeship and digital product teams. They create cutting-edge training tools, and partner with in-house and apprenticeship training programs nation-wide to help them reach the next level. He is also part of the content team that helps Mike bring his products to market, assisting in the editing of the textbooks, coordinating the content and illustrations, and assuring the technical accuracy and flow of the information.
Brian is high-energy, with a passion for doing business the right way. He expresses his commitment to the industry and his love for its people in his teaching, working on books, and developing instructional programs and software tools.
Brian and his wife Carissa have shared the joy of their four children and many foster children during 25 years of marriage. When not mentoring youth at work or church, he can be found racing mountain bikes or SCUBA diving with his kids. He's passionate about helping others and regularly engages with the youth of his community to motivate them into exploring their future.
---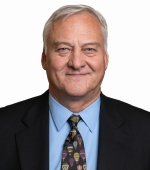 Eric Stromberg
Master Electrician, Electrical Engineer, Instructor
Eric@MikeHolt.com
Eric Stromberg has a bachelor's degree in electrical engineering and is a professional engineer. He started in the electrical industry when he was a teenager helping the neighborhood electrician. After high school, and a year of college, Eric worked for a couple of different audio companies, installing sound systems in a variety of locations from small buildings to baseball stadiums. After returning to college he worked as a journeyman wireman for an electrical contractor.
After graduating from the University of Houston, Eric took a job as an electronic technician and installed and serviced life safety systems in high-rise buildings. After seven years he went to work for Dow Chemical as a power distribution engineer. His work with audio systems had made him very sensitive to grounding issues and he took this experience with him into power distribution. Because of this expertise, Eric became one of Dow's grounding subject matter experts. This is also how Eric met Mike Holt, as Mike was looking for grounding experts for his 2002 Grounding vs. Bonding video.
Eric taught the National Electrical Code for professional engineering exam preparation for over 20 years, and has held continuing education teacher certificates for the states of Texas and New Mexico. He was on the electrical licensing and advisory board for the State of Texas, as well as on their electrician licensing exam board. Eric now consults for a Department of Energy research laboratory in New Mexico, where he's responsible for the electrical standards as well as assisting the laboratory's AHJ.
Eric's oldest daughter lives with her husband in Zurich, Switzerland, where she teaches for an international school. His son served in the Air Force, has a degree in Aviation logistics, and is a pilot and owner of an aerial photography business. His youngest daughter is a singer/songwriter in Los Angeles.
---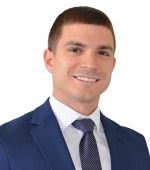 Mario Valdes
Master Electrician, Electrical Inspector, Plans Examiner, Instructor, Electrical Content Editor, Mike Holt Enterprises
Mario@MikeHolt.com
Mario Valdes Jr. is a member of the technical team at Mike Holt Enterprises, working directly with Mike Holt in researching, re-writing, and coordinating content, to assure the technical accuracy of the information in the products.
Mario is licensed as an electrical contractor, most recently having worked as an electrical inspector and plans examiner for an engineering firm in South Florida. Additionally, he was an electrical instructor for a technical college, teaching students pursuing an associate degree in electricity. He taught subjects such as ac/dc fundamentals, residential and commercial wiring, blueprint reading, and electrical estimating. He brings to the Mike Holt team a wealth of knowledge and devotion for the NEC.
He started his career at 16 years old in his father's electrical contracting company. Once he got his Florida State contractor's license, he ran the company as project manager and estimator. Mario's passion for the NEC prompted him to get his inspector and plans review certifications and embark on a new journey in electrical Code compliance. He's worked on complex projects such as hospitals, casinos, hotels and multi-family high rise buildings. Mario is very passionate on educating electrical professionals about electrical safety and the National Electrical Code.
Mario's a member of the IAEI, NFPA, and ICC, and enjoys participating in the meetings; he believes that by staying active in these organizations he'll be ahead of the game, with cutting-edge knowledge pertaining to safety codes.
When not immersed in the electrical world Mario enjoys fitness training. He resides in Pembroke Pines, Florida with his beautiful family, which includes his wife and his two sons. They enjoy family trip getaways to Disney World and other amusement parks.
---
Return to product page