Author | Code Expert | Educator
Mike's Story

"I have achieved a lot of success, but I want you to know where I came from - I came from nothing..."
Mike Holt
Watch this video of my story.
I built my business with hard work and I took huge risks. Along the way, I developed skills and created methods and systems to help me succeed. But I started with ZERO. Hopefully, if you watch this video you can come away knowing that, no matter what your circumstances, if you set your mind to it, and want it badly enough, you too can succeed.
From Electrician to Publisher
Mike's career has spanned all aspects of the electrical trade, from being an apprentice, to becoming a contractor and inspector. His training career began in 1974 when he became an exam preparation instructor at a local community school. He was so successful that his students encouraged him to open a training school dedicated to helping the electrical industry. In 1975, Mike opened his school while also running a full-service electrical contracting firm. His school became so successful that by 1980 he stopped electrical contracting to completely devote his time to electrical training at a national level. Today, Mike Holt Enterprises has become the leading training and publishing company for the industry and specializes in helping electrical professionals take their careers to the next level.
The Journey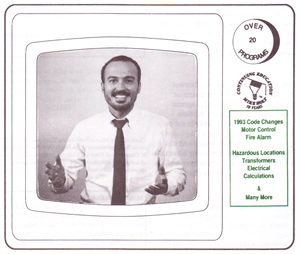 Mike's personal educational journey impacts the way he designs training. As a young man he was unable to complete his high school diploma due to life circumstances, but realizing that success depends on one's education, he immediately attained his GED. Then, ten years later, he attended the University of Miami's Graduate School for a Master's in Business Administration. Because of this experience, he understands the needs of his students, and strongly encourages and motivates them to continue their own education. He has never lost sight of how hard it can be for students who are intimidated by the Code, by school, or by their own feelings about learning. His story has impacted the way he designs his materials, and continues to guide him to this day.
Mastering the Art
Mike's 40+ year training career has resulted in hundreds of books, DVDs, online programs, MP3s, and other training materials that have made a huge impact on the industry. A key element in learning is the visual - Mike understands that like no other. As a result, the full-color illustrations in his textbooks are unparalleled in the industry. He has mastered the art of explaining complicated concepts in a simple but direct style. Mike's ability to simplify technical concepts along with his one of a kind presentation style, explains his unique position as one of the premier speakers and Code experts in the United States.

The Expert
Having devoted his career to studying, researching and understanding the National Electrical Code (NEC®), Mike has become known as one of the top experts in the country. Companies and organizations across the United States have used his expertise to help them pinpoint the exact meaning of the NEC. In addition, his insight has been helpful in litigation problems, where the exact meaning of the Code is necessary. He has written articles in numerous industry magazines, such as Electrical Construction & Maintenance (EC&M), CEE News, Electrical Design and Installation (EDI), Electrical Contractor (EC), International Association of Electrical Inspectors (IAEI News), The Electrical Distributor (TED), Power Quality (PQ) Magazine, and Solar Pro Magazine.
The Man Behind the Name
Mike and his wife Linda reside in Central Florida and are the parents of seven children. Mike has many outside interests and activities. His commitment to God has helped him develop a lifestyle that places God first, then family, career, and then self. I would like to give a special thanks to my beautiful wife Linda, my best friend. Sweet heart it's nice knowing that we'll always be together until the Lord calls us.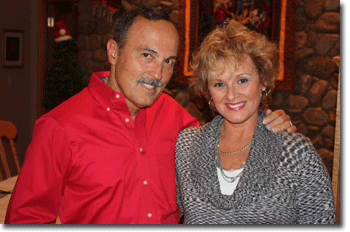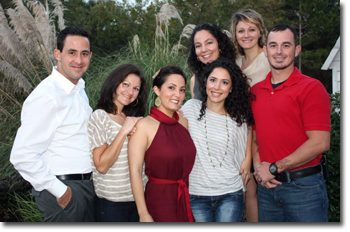 Barefooting - and more...
Mike's an eight-time National Barefoot Water-ski Champion (1988, 1999, 2005, 2006, 2007, 2008, 2009 and 2012), has set many national records, competed in four World Championships (2006, 2008, and 2012) and continues to train and work out year-round.
Mike skied at the World Championships in the Senior Men's Division in 2006 - in USA, 2008 - New Zealand, 2010 - Germany; he again qualified and skied at Waco, Texas in late August 2012. To qualify to ski at the World Championship level in the Senior Division, one has to be ranked in the top 20 in the world for those 35 years of age and older. In addition, Mike qualified to ski in the 'Open' division at the 2012 World Championships; which is limited to only the top 20 skiers in the world at any age. Crazy, but Mike accomplished this at the tender age of 61 - the oldest male skier to have ever accomplished this feat.
Barefoot Skiing
Below are four videos from a 'typical' barefoot tournament. The first video contains Mike's 'Signature' start (flying back-tumble deep to one) something that has rarely been performed in a barefoot tournament (notice that all on the shore is watching Mike), as well as tricks. In twenty five years of tournaments, both local, regional, national, and international, Mike has NEVER failed to make the start. The second video is the return trick pass, Mike preforms the second most difficult start in the world (back-deep-to-one), then completes his trick pass. The third video is Mike's first pass in the forward Salome event, and the last video is Mike's return Salome pass. Note, all of these videos were National Records!
Mountain Biking
In 2015 (at the age of 65) Mike started cross-country mountain biking at the urging of Brian House (see photo) and competed in his first MTB Nationals in 2019. At the tender age of 69, while living in Santa Fe, Mike took up the aggressive sport of "Down Hill" mountain biking, and he loves it!
Read Mike's Barefoot Bio [ PDF ]
To find out more about this challenging sport visit www.BarefootWaterSkier.com and www.BarefootCentral.com.
Mike continues to find ways to motivate himself mentally and physically.