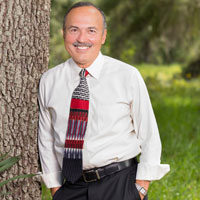 We want to help you succeed.
Thank you for taking time from your busy schedule to explore the many electrical resources available here.
I would like you to know that when you participate in any program with Mike Holt Enterprises, you will receive the highest quality education available in the electrical industry. Not only do you participate in a nationally recognized educational program, but you'll also receive personal career guidance every step of the way. We have been educating electricians, contractors, inspectors, instructors and engineers across the country since 1973. Many of our former students have become today's leaders.
You can expect positive results from our products. You can reach me at Mike@MikeHolt.com.
Our programs (books, seminars, and videos) include but, are not limited to:
Apprenticeship training
Business management
Continuing Education
Estimating
Exam preparation
NEC related programs.
Mike's Philosophy of Education
We feel a responsibility to our students and to the electrical industry to provide education beyond the scope of just passing an exam.
Journeyman, Master, and Contractor Licenses are Certificates of Competency. When a person has a license, they are expected to have achieved a certain level of knowledgeability. With this license comes responsibility.
Our industry deals with electricity. Electricity has the potential to kill people. A job that isn't done correctly can either electrocute someone, or start a fire. Because of this potential for endangering lives and property, people who deal with electricity need to know what they are doing.
We do not want to teach you how to just pass an exam. We want to teach you how to be a "Competent" license holder. A good example of this is how we teach the NEC. We don't want you to "memorize questions" asked on previous exams. We want you to learn how to find information in the Code. Using the Code is important in the field, when designing or laying out a job, or for exam purposes.
As an Electrician, your job is to make your employer money by doing a safe job as fast and efficiently as possible. This is done by (1) being educated, (2) being professional, and (3) having a good attitude. The better you are at these three factors, the better your paycheck.
As a Master/Contractor, you want to make money, stay in business, and not get sued. This is done by (1) being educated, which includes understanding business and finance, (2) being professional, and (3) having a good attitude.
I have earned respectability in the electrical industry because of my attitude toward education and my hard work to improve the industry. If you have ever taken any of my classes, you know I talk about work ethics and responsibility as well as the subject matter being covered. I talk about the importance of being educated and I try to motivate my students to be the best they can be.
Many of my students have gone on to be successful contractors, inspectors. Some are even on Electrical Boards around the country that help set the standards for the industry.
At Mike Holt Enterprises, we strive to incorporate my "philosophy of education" into all of our products, whether it's exam preparation, business and financial, Code, Theory, Estimating, Computer Software, or any of our other educational products.
Sincerely yours,
Mike Holt
[Written 1992]
Mike's Favorite Books
Changes in technology result in changes to every career field, and a continuing commitment to learn and implement new ideas is vital. Failure to keep up with current business, social and technological changes is directly linked to failure. If we never read a book on personal development, where could we expect to be years from now? How would we expect to grow?
Click here to view or download a PDF of Mike's Recommended Reading List.
Mike's Favorite Motivational Videos
Click here to watch some of Mike's picks for inspirational messages that can change the way you live your life.
Mike's Message to his staff: "Our Goal with our Customers"
As we move forward as a company into our next growth phase, it is important for us to clarify what some of our values are. Here is the first of those values that you can use when deciding how to approach a project or a customer issue.
Our goal as a company is to ALWAYS make our customers look like heroes.
We want them to look like "heroes" in front of their bosses and companies because investing in Mike Holt products takes their business to the next level and we are solving their problems. They should look like a genius because they fought to get our products into their company/school.
We want them to look like "heroes" in front of their employees because the material they are bringing in is so clear and helpful that their employees feel like this technical material finally makes sense. Their employees will feel that the boss really cares enough to get them the "best of the best."
We want them to look like "heroes" in front of their families because our material works, and it was a GREAT investment of their family's money. We want their wives to always be saying "that was money well-spent."
We want them to ALWAYS feel that associating with Mike Holt Enterprises is the best decision they could have made. We are never the ones creating a problem, and we are making them look good in every single way and always solving their problems.
If we can consistently do this as a company in every single one of our customer interactions we will not only grow, but in the process we will keep building our reputation in the industry as a company who cares deeply about the industry and the professionals that make it up and are 100% committed to them.
Thanks, for continuing to carry out our company's values in each and every customer experience.