Mike Holt's NEC® Code Quizzes
Looking for a great way to improve your NEC knowledge?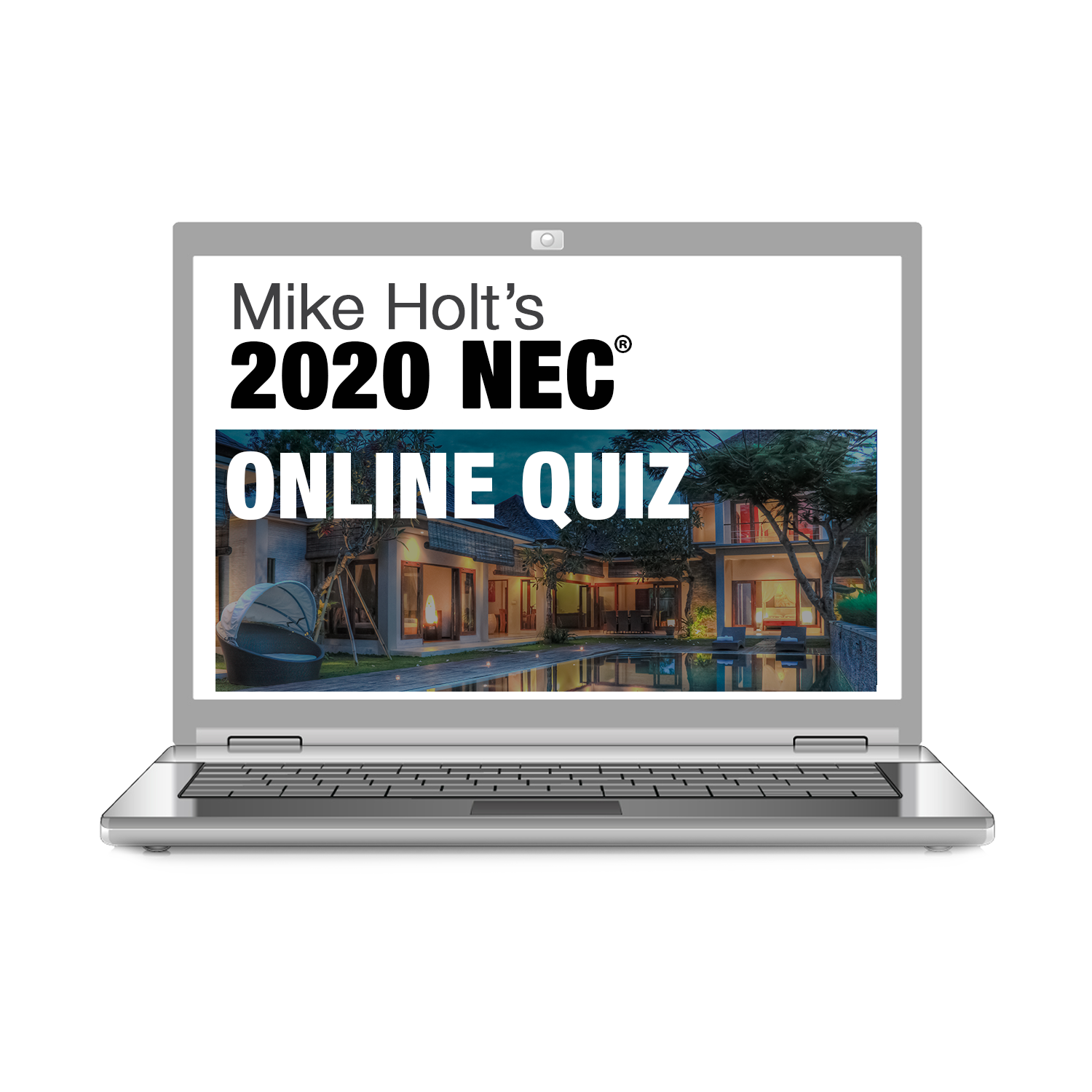 How about a Free Online Quiz?
We have one of the best online tools around to help you prepare for an exam, learn the NEC or simply test your NEC knowledge. Test your skills with a free quiz.
At the end of your free quizzes you can continue testing your skills by purchasing the full version of the NEC quiz online program that includes an unlimited amount of random quizzes that are created from one of the largest databases of NEC questions in the industry.
Free NEC Quizzes
Access for Paid Quizzes