Find a School — FLORIDA
BACK
Fort Myers

Contact
CHRISTINE RODRIGUEZ
Organization
Tri-County Apprenticeship Academy, Inc.
13830 Jetport Commerce Parkway, Suite 5
Fort Myers, FL 33913

Phone
(239) 225-0995
Fax
(239) 225-0997
Email
Crodriguez@tcaafl.com
Website
Description
Registered Apprenticeship for Electrical, Voice Data Video, Plumbing, Pipe Fitting, HVAC and SheetMetal. All are four year programs. Must be employed by a contractor full time and attend related class room instruction for a minimum of 144 hours per year.
Mike Holt Products Used
Understanding the NEC and Electrical Exam Courses
Gainesville

Contact
Justin MacDougall
Organization
Santa Fe College
3000 NW 83rd St.
Gainesville, FL 32606

Phone
(352)395-5251
Fax
Email
justin.a.macdougall@sfcollege.edu
Website
www.sfcollege.edu/construction/
Description
We are a state registered 4 year electrical apprenticeship program in Gainesville, FL.
Mike Holt Products Used
We use Mike Holt's complete apprenticeship program.
North Fort Myers

Contact
Todd Fetzner
Organization
Titan Electrical Services
17600 East Street
North Fort Myers, FL 33917

Phone
(239) 800-3233
Fax
Email
todd@titan-electric.net
Website
titanelectrical.com
Description
Our team is encouraged to take part of furthering their education.
Mike Holt Products Used
1-4 year apprenticeship program
Sarasota

Contact
Shaun Vaupel
Organization
Technical Education Council
168 Sarasota Center Blvd
Sarasota, FL 34240

Phone
(941) 363-1632
Fax
Email
Info@technicaleducationcouncil.com
Website
Description
Electrical Apprenticeship Training at Suncoast Technical College located in Sarasota, FL
Mike Holt Products Used
The entire apprentice training curriculum
See NH Listing for address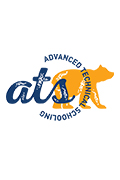 Nathan Poland
Contact
Nathan Poland
Organization
Advanced Technical Schooling LLC
133 Washington St. #1191
See NH Listing for address, FL 00000

Phone
(603) 312-2295
Fax
Email
admin@advancedtechnicalschooling.com
Website
https://www.advancedtechnicalschooling.com
Description
Advanced Technical Schooling LLC is a school designed to help guide electrical apprentices on their path toward taking their journeyman's test.

We offer an interactive Online program that has been approved by the State of Vermont, New Hampshire, Maine and Wyoming Electrical Boards as a four year Electrical Apprenticeship Program.

We are also approved by the Federal Department of Labor and New Hampshire's Department of Education and fulfill the schooling portion of the NH, VT, ME, and WY requirements that are needed to sit for the journeyman's test.

We also offer ME's NEC 45-Hour Course, New Hampshire's 30-Hour Courses, and Courses for individuals who want a better understanding of the NEC requirements for Solar installations.


Mike Holt Products Used
We use most of Mike Holt's exhaustive library of books throughout the four year program.