Find a School — NEBRASKA
BACK
Omaha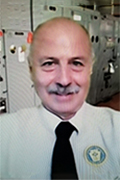 Robert Webber
Contact
Robert Webber
Organization
Robert Webber's Training Classes
14020 Weir Street
Omaha, NE 68137

Phone
(402) 612-2949
Fax
Email
azezaz123@qwestoffice.net
Website
www.continuingelectricaleducation.biz
Description
I am an Electrical Code Instructor and a Master Electrician in several states. I have been in the trade since 1973 and I have been an electrical contractor since 1980.

Certified by the NFPA as a CESCP
Certified by the IAEI as an Electrical Inspector General
Certified NABCEP Solar "PhotoVoltaic" Inspector
Master/Electrical Contractor License currently in: Nebraska, North Dakota, South Dakota, and Minnesota

I enjoy working directly with people and teaching the National Electrical Code and Electrical Safety in the workplace for companies and electricians needing CEUS for license renewal or ongoing Electrical Safety training.

• Training for private companies and their employees. *Site training if needed
• Electrical inspections, consulting, and design
• Arc Flash and Short Circuit studies, labeling, and electrical systems modeling
• Safety program development and auditing for employers and employees

I can teach Electrical Safety anywhere the NFPA is recognized and do electrical Inspections anywhere the IAEI is recognized. Because education is critical, I use the best materials available, Mike Holt products, hands down the best in the business.


Mike Holt Products Used
2014, 2017, and 2020 NEC available

Changes to National Electrical Code
Bonding and Grounding
Exam Preparation
Electrical Theory
Limited Energy Article 725
Motors and Motor Controls
Solar "Photovoltaic" Systems
Hazardous Locations
Healthcare Facilities
NFPA 70E
Arc Flash and Electrical Safety
Swimming Pools
Electrical Calculations Class
Developed classes for Plant Maintenance, Electricians, and more ...

various locations in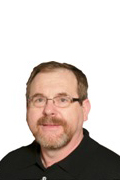 Steve Arne
Contact
Steve Arne
Organization
Arne Electro Tech
Call to locate
various locations in, NE 00000

Phone
(605) 342-9088
Fax
(605) 342-9087
Email
arne@aetech.com
Website
www.AETech.com
Description
Arne Electro Tech provides Electrical Exam Preparation classes and Electrical Code Continuing Education classes and Electrical Safety (and OSHA) classes in South Dakota, Wyoming, Montana, and adjoining states.

We provide an Apprentice training program that is a 40 hour per week program you can complete in 4 months. Just like a Vo-Tech but with no General Ed classes. Approved by VA, and WIOA.

Our schedule and details are online at AETech.com

Mike Holt Products Used
Electrical Exam Prep Books
Understanding the NEC Vol 1
Understanding the NEC Vol 2
NEC Code Changes
Simulated Journeyman Exam
Simulated Master Exam
Motor Control
Electrical Theory