Find a School — PENNSYLVANIA
BACK
Bethlehem

Contact
Ron Fornarotto
Organization
Northampton Community College
3835 Green Pond Road
Bethlehem, PA 18020

Phone
(610) 332-6134
Fax
Email
rfornarotto@northampton.edu
Website
www.northampton.edu/electrical-technology.htm
Description
Electrical Technology

Northampton's Electrical Technology Program offers a range of stackable degrees; starting with a specialized diploma that can be completed in one-year, a certificate requiring a minimum of 39 credits, and an AAS degree requiring a minimum of 64 credits.

The Specialized Diploma in Electrical Technology offers students an entry-level credential for those interested in starting a career in the electrical trades. Students completing this program will gain a broad understanding of fundamental electrical principles, as well as valuable skills in residential wiring, basic electrical troubleshooting, and construction print reading. In addition, you will have the opportunity to learn about the basic industrial wiring of motors, sensors and controls; key electrical skills that are necessary in a wide variety of industries.

The Electrical Technology Certificate offers students an advanced technical credential for those interested in starting a career in the electrical trades or the advanced manufacturing sector. Students completing this certificate will gain a broad understanding of fundamental electrical principles, residential and commercial wiring practices, basic industrial wiring of motors, sensors and controls, and basic PLC / VFD programming/operation and troubleshooting.

The Electrical Technology AAS Degree offers students an advanced technical credential for those interested in starting an electrical career in the construction trades or pursuing electrical technician positions in the advanced manufacturing sector. All students completing this program will gain a broad understanding of fundamental electrical principles, residential and commercial wiring practices, and basic PLC/ VFD programming/operation. In addition, students may tailor their second year technical courses to focus on their specific career goals, selecting from more advanced electrical courses including solar PV systems design, advanced industrial control systems, or specialized wiring courses.

All of our electrical programs are designed to be completed on either a full time or a part time basis, with most courses available in the evenings as well as during the day.

Electrical Technology Programs
Electrical Technology, Associate in Applied Science
Electrical Technology, Certificate
Electrical Technology, Specialized Diploma
Sustainable Energy, Specialized Diploma



Mike Holt Products Used
Mike Holt's Illustrated Guide to Electrical Exam Preparation, Based on the 2017 NEC
Manheim

Contact
Chad Foor
Organization
ABC Keystone
135 Shellyland Road
Manheim , PA 17057

Phone
(717) 653-8106
Fax
Email
chad@abckeystone.org
Website
www.abckeystone.org
Description
Our PA registered apprenticeship program is geared toward giving passionate and hardworking individuals incredible careers in the electrical industry. The goal of our apprenticeship training is to allow these individuals to become skilled electricians, learn a vocation they can thrive in, and earn a great income in PA. This enables ABC Keystone electrical contractors to employ a highly skilled workforce, trained by the best to be the best.

On-the-job education and training is at the core of an ABC's Keystone apprenticeship, with classroom instruction providing the knowledge base apprentices will need to be competitive in their industry. Apprentices work under the supervision of an experienced craftsperson while working for an approved contractor. They receive comprehensive training over the tenure of their study—offering the best, most effective way for a contractor to ensure a highly trained and successful workforce. All of these things combined make ABC Keystone one of the very best apprenticeship education and training centers in Pennsylvania.


Mike Holt Products Used
The Mike Holt Four Year Apprenticeship Program
Nanticoke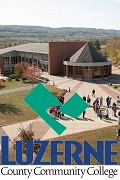 William J. Liotta
Contact
William J. Liotta
Organization
Luzerne County Community College
1333 South Prospect Street , Trades Center, Building 2
Nanticoke, PA 18634

Phone
(570) 740-0696
Fax
(570) 740-0526
Email
wliotta@luzerne.edu
Website
www.luzerne.edu
Description
Community College


Mike Holt Products Used
Understanding the NEC, Volume 1
Understanding the NEC, Volume 2
NEC Changes
York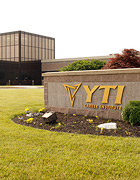 Olga Lucanu
Contact
Olga Lucanu
Organization
YTI Career Institute, Inc.
1405 Williams Road
York, PA 17402

Phone
(717)757-1100
Fax
(959)282-5093
Email
olga.lucanu@yti.edu
Website
www.yti.edu/
Description
YTI is a private post-secondary institution of higher education serving south central Pennsylvania and northern Maryland. YTI offers Associate in Specialized Business and Associate in Specialized Technology Degree, as well as programs leading to professional certifications and diplomas. Our Mission is to support committed students in achieving the technical and professional skills essential for their chosen career through industry-modeled, student-centered education and training.


Mike Holt Products Used
Mike Holt's Electrical Apprenticeship Program including The Capacitor integrated electronic curriculum.