Find a School — TEXAS
BACK
Austin

Contact
David Johnson
Organization
Centex IEC
8868 Research Blvd. , Suite 502
Austin, TX 78758

Phone
(512) 832-1333
Fax
(512) 832-1883
Email
djiec@swbell.net
Website
www.centexiec.com
Description
4 year apprenticeship training program and technical training for licensed electricians.
Mike Holt Products Used
Understanding the NEC Volume 1 & 2
Electrical Theory text/workbook
Grounding & Bonding
Electrical code Study
Austin

Contact
Irvin Retiz
Organization
Retiz Electric
1029 Reinli St. Ste. 8
Austin, TX 78723

Phone
7378251026
Fax
Email
irvin@retizelectric.com
Website
RetizElectric.com
Description
We specialize in commercial and residential new construction and remodeling. We're a small impactful company who has a long term goal of helping you create the person you look up to that is winning in all areas of life so then you can turn around and service others to do the same.
Mike Holt Products Used
Understanding the NEC Vol. 1 & 2, Understanding Electrical Theory, Motor Controls, Exam Prep.
Cleburne

Contact
David Witherspoon
Organization
Witherspoon Electric Education Foundation
607 S Main St
Cleburne, TX 76033

Phone
8177913927
Fax
Email
dvdwitherspoon@gmail.com
Website
Description
Texas CEU Provider
Master and Journeyman Exam Prep
Instructor for the online apprenticeship program at Hill College in Texas
Mike Holt Products Used
Apprenticeship Training Curriculum
Grounding and Bonding
Total Electrical Library
Hidalgo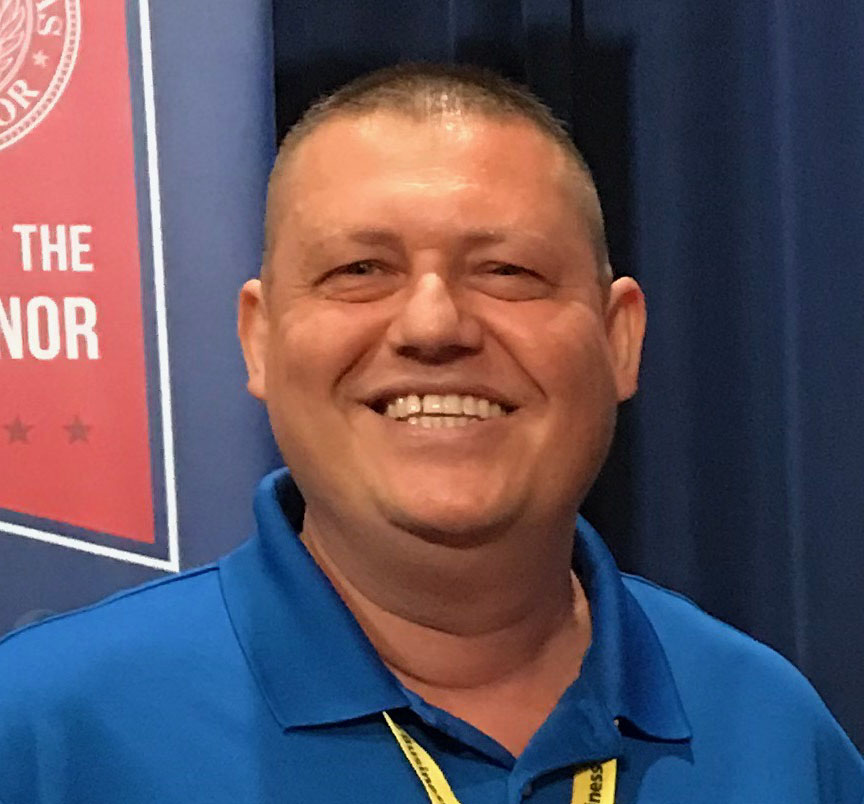 Servando Munguia Jr
Contact
Servando Munguia Jr
Organization
South Texas Initiatives LLC
920 E. Coma Ave #521
Hidalgo, TX 78557

Phone
9566073105
Fax
Email
education@southtexasinitiatives.com
Website
Description
Electrical Apprenticeship Program registered with the US Department of Labor. Our apprenticeship program will teach you related training instruction as well as on the job training. You will receive industry certification as you complete each year of training to include OJT with our signatory employers. Our apprenticeship program will focus on Residential, Commercial, and Industrial.
Mike Holt Products Used
Journeyman Preparation
2017 National Electrical Code
Irving

Contact
Rick Gaskill
Organization
Shermco Industries
2425 E Pioneer Dr.
Irving, TX 75061

Phone
4695058215
Fax
Email
rick.gaskill@shermco.com
Website
www.shermco.com
Description
Shermco Training Services
Mike Holt Products Used
NFPA 70 National Electric Code, NFPA 70 National Electric Code Changes, NFPA 70 National Electric Code Grounding and Bonding.
Pasadena

Contact
Michael Sims
Organization
San Jacinto College Central
8060 Spencer Hwy
Pasadena, TX 77505

Phone
(281) 998-6150
Fax
(281) 542-2072
Email
mike.sims@sjcd.edu
Website
www.sjcd.edu
Description
We have three campuses that offer a complete accredited Electrical Technology program; offering the Occupational Certificate, Certificate of Technology, and Associate of Applied Science Degree.

We offer independent apprenticeship programs, journeyman and master electrician exam preparation for the City of Houston and ICC/SBCCI exams. We also link all of our courses with Continuing Education, and we offer the Code changes seminar monthly.

Look us up on our website: www.sjcd.edu
Mike Holt Products Used
Understanding the NEC vols. 1 & 2, with workbooks

Electrical Calculations

Electrical Exam Preparation

Illistrated Changes to the NEC
San Antonio

Contact
Cory Bruner
Organization
Propel Career Academy
4832 Whirlwind Drive , Suite 101
San Antonio, TX 78217

Phone
(888) 210-5747
Fax
Email
cory.bruner@fsgi.com
Website
www.propelcareeracademy.com
Description
Propel Career Academy offers 4 year apprentice training in Electrical, Technology and Welding.
Mike Holt Products Used
-2017 Understanding the National electric Code Level 1
-2017 Understanding the National electric Code Level 2
-2017 National Electric Code Exam Preparation.