Find a School — WYOMING
BACK
See NH Listing for address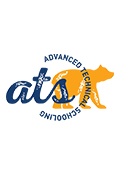 Nathan Poland
Contact
Nathan Poland
Organization
Advanced Technical Schooling LLC
Home located in Dover, NH
See NH Listing for address, WY 00000

Phone
(603) 312-2295
Fax
Email
admin@advancedtechnicalschooling.com
Website
https://www.advancedtechnicalschooling.com
Description
Advanced Technical Schooling LLC is a school designed to help guide electrical apprentices on their path toward taking their journeyman's test.

We offer an interactive Online program that has been approved by the State of Vermont, New Hampshire, Maine and Wyoming Electrical Boards as a four year Electrical Apprenticeship Program.

We are also approved by the Federal Department of Labor and New Hampshire's Department of Education and fulfill the schooling portion of the NH, VT, ME, and WY requirements that are needed to sit for the journeyman's test.

We also offer ME's NEC 45-Hour Course, New Hampshire's 30-Hour Courses, and Courses for individuals who want a better understanding of the NEC requirements for Solar installations.


Mike Holt Products Used
We use most of Mike Holt's exhaustive library of books throughout the four year program.
various locations in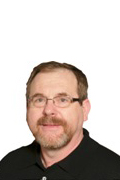 Steve Arne
Contact
Steve Arne
Organization
Arne Electro Tech
Call to locate
various locations in, WY 00000

Phone
(605) 342-9088
Fax
(605) 342-9087
Email
arne@aetech.com
Website
www.AETech.com
Description
Arne Electro Tech provides Electrical Exam Preparation classes and Electrical Code Continuing Education classes and Electrical Safety (and OSHA) classes in South Dakota, Wyoming, Montana, and adjoining states.

We provide an Apprentice training program that is a 40 hour per week program you can complete in 4 months. Just like a Vo-Tech but with no General Ed classes. Approved by VA, and WIOA.

Our schedule and details are online at AETech.com

Mike Holt Products Used
Electrical Exam Prep Books
Understanding the NEC Vol 1
Understanding the NEC Vol 2
NEC Code Changes
Simulated Journeyman Exam
Simulated Master Exam
Motor Control
Electrical Theory