A Picture is Worth a Thousand Words
I took these pictures at a jobsite today and I thought my fellow Mike Holt newsletter buddies might appreciate seeing them.
The cord was brand new, plugged into a GFCI-protected receptacle and it supplied a brick saw. I didn't believe the bricklayer when I heard him complaining to his boss about flames shooting from the plug. So, I told him I would look at it for them.
I was so surprised with what I saw. I grabbed my camera and photographed the following: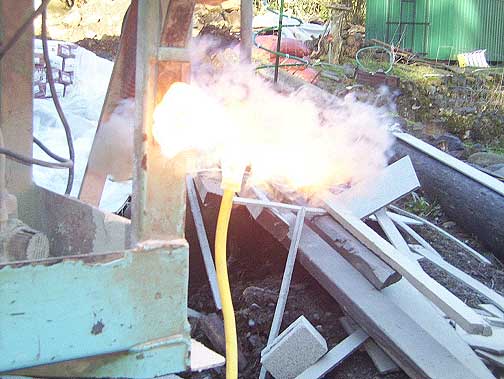 Step 1. Turn on load.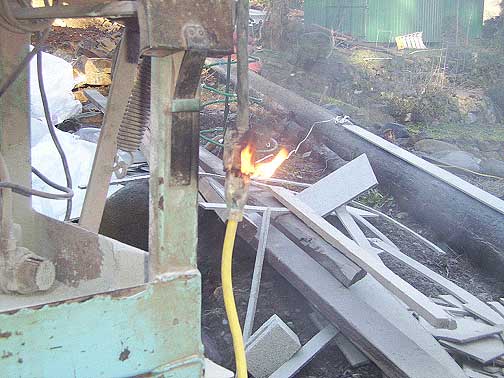 Step 2. Keep load on.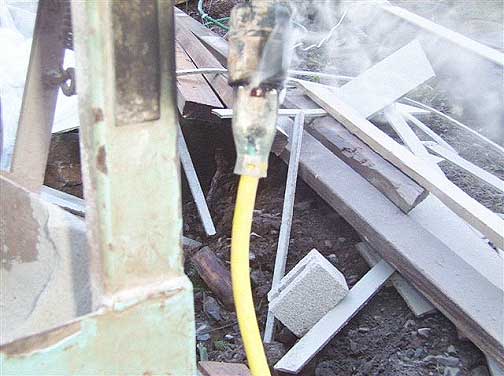 Step 3. Okay turn load off.
To get these photos, I cycled the saw twice. Remember the cord was plugged in a 20A GFCI receptacle, and it never tripped!
I believe the problem was a loose connection between the old cap and the new cord because the neutral side of the male end was practically soldered off. (Source of ignition)
I think the new cord rubber composition is what produced the flame. We replaced the cord cap on the saw and he used a new extension cord with no problems. My guess is the manufacturer of the extension cord used too much of the wrong chemical, and when the connector was exposed to high heat (arching metal), it ignited like a flamethrower.
I wish I had a better picture of the cord and cap when it was over. I would have pursued the exact reason if it were my cord, however, the bricky wanted to return it to the store right away. The sequence of events depicted in the photos was consistent with all cycles.

Oh yea, it was 40 degrees outside in Washougal, WA.

Aron Edie
Vancouver, WA 98665
Mike Holt's Comment: Thank you Aron for sharing this with us. To those reading this newsletter, if you have any photos, videos, information, or legal cases that you would like to share with the electrical industry, please send them to Mike@MikeHolt.com.