Member Needs Help with Circuit Breaker Residue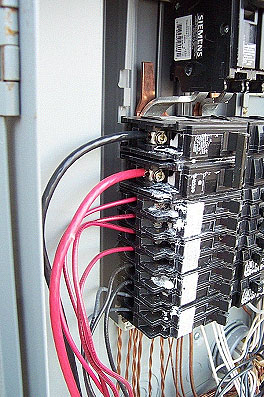 Mike,
I teach classes for a property inspection company and our inspectors are finding more and more installations where there is a white residue on the circuit breakers. We have found no evidence of an external source for the white residue. If you look close at the photo it appears that the white residue is leaking out of the breakers. Could this be some type of lubricant or left over chemical from the manufacturing process? This installation is on a 4 month old home in Colorado where the outdoor humidity is not very high. I am recommending replacement of the breakers just be sure that they are not defective.
Have any of your readers found similar examples of this problem? Any ideas of what the residue is? Any suggestions?
Thanks for your help Mike, you are providing a great service to our industry.
Martin Conroy, CPQ
Computer Power & Consulting Corp.
Omaha, NE