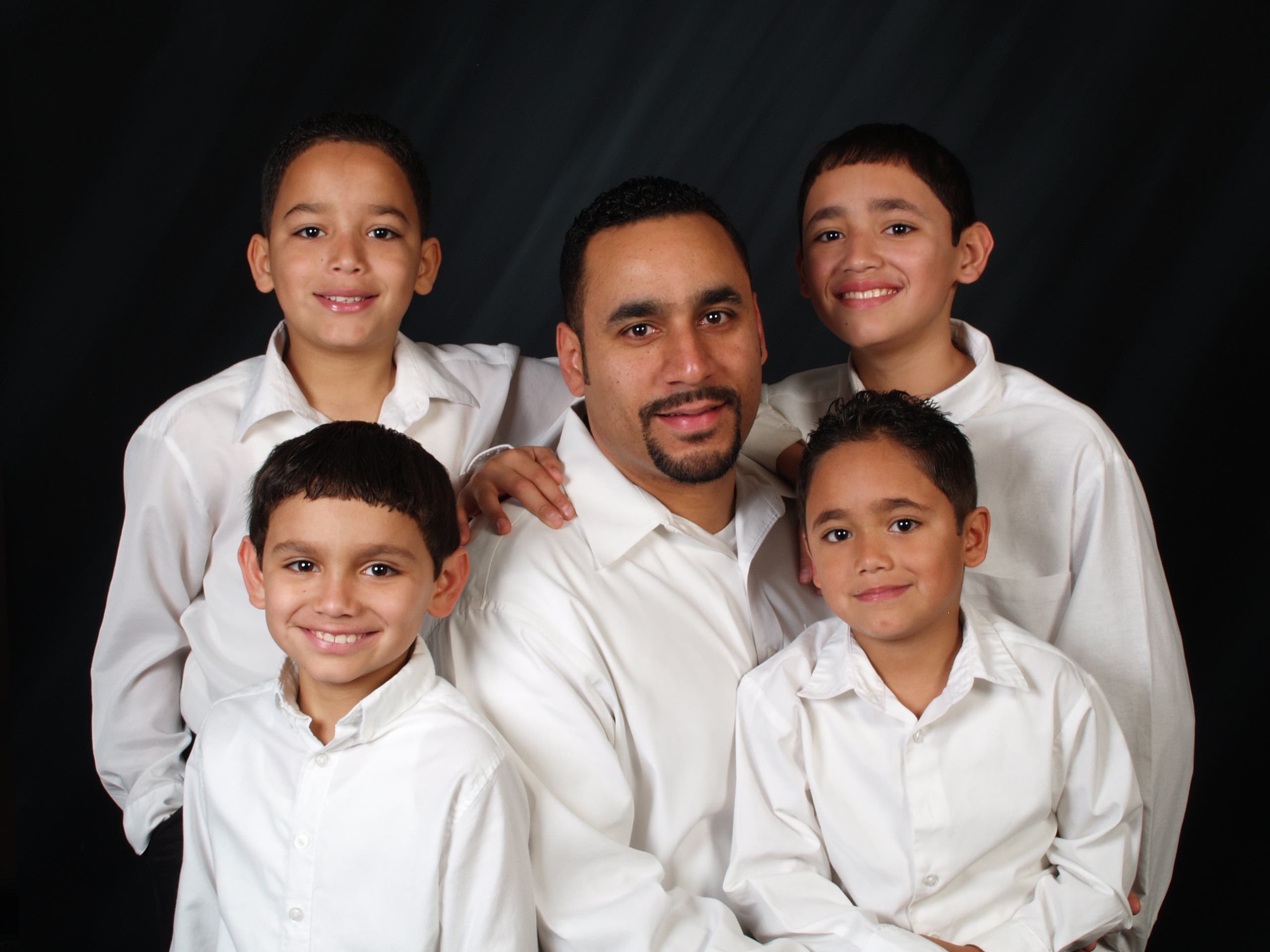 I love the way Mike breaks downs the code and the pictures in the book. I know Mike is a busy man..............But you have to tell him for me that I passed my Masters on my first try. I'm a single father with four boys I tried so hard for them. I don't have much in this world except for my God, my boys, and my Masters. :) Thanks so much Mike for all your hard work to create your books to inform us in the electrical Industry.   
Danein Vazquez

My name is Melissa and I wanted to thank you for helping the man I love, Jay. He has been a journeyman electrician for many years and has always dreamed of becoming a master electrician and being his own boss. His dream started many years ago when he got his start in the electrical business, but finally he found your website and with the help of your Master Electrician study guide and DVDs he passed the exam. Your website and products have finally made that dream a reality. He spent 4 months studying for the test as much as he could; he sacrificed 4 months of time with his baby twin daughters, his sons and me. The sacrifice paid off, he is now able to say he is a Master Electrician and he can provide a better life for his family. It is because of his hard work and your study program that he is now a Master Electrician. Thank you, Melissa
Melissa Shiro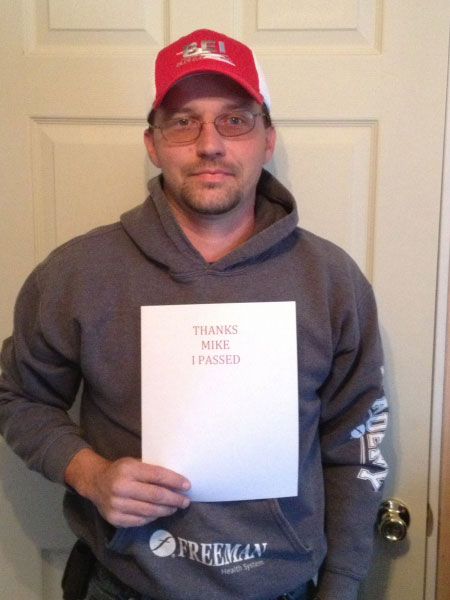 Thank you, Mike. I passed the Oklahoma exam on the first try. Thank you for making the NEC so much easier to understand.

Jack Stapleton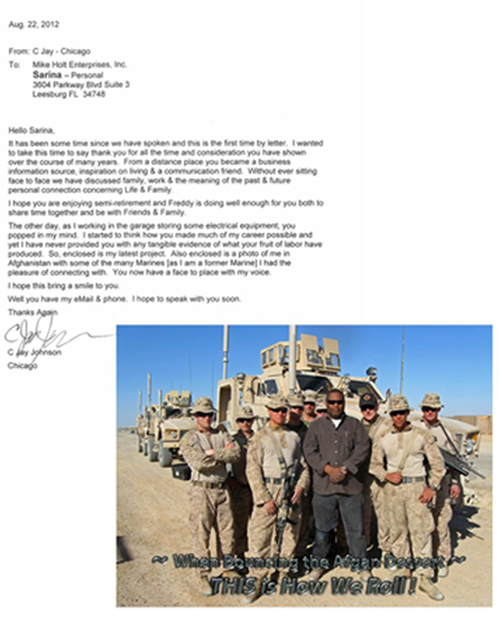 It has been some time since we have spoken and this is the first time by letter. I wanted to take this time to say thank you for all the time and consideration you have shown over the course of many years. From a distant place you became a business information source, inspiration on living & a communication friend. Without ever sitting face to face we have discussed family, work & the meaning of the past & future personal connection concerning Life & Family. I hope you are enjoying semi-retirement and Freddy is doing well enough for you both to share time together and be with Friends & Family. The other day, as I was working in the garage storing some electrical equipment, you popped into my mind. I started to think how you made much of my career possible and yet I have never provided you with any tangible evidence of what your fruit of labor has produced. So, enclosed is my latest project. Also enclosed is a photo of me in Afghanistan with some of the many Marines [as I am a former Marine] I had the pleasure of connecting with. You now have a face to place with my voice. I hope this brings a smile to you. Well, you have my email & phone. I hope to speak with you soon. Thanks again,
C Jay Johnson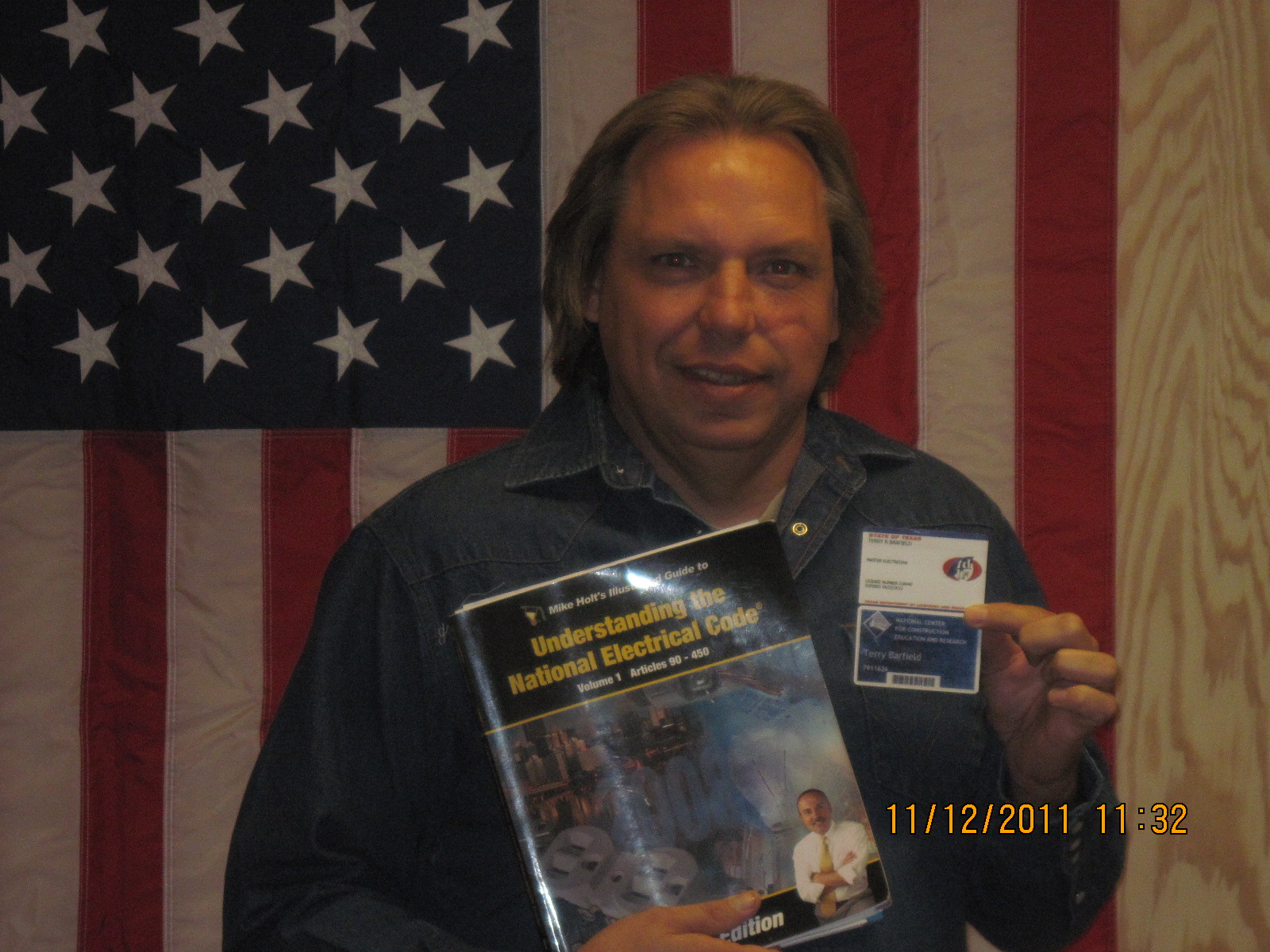 I don't know what I would have done without Mike Holt products. Because of him I was able to pass the Texas Masters exam and get my contractors license in 2008. If I had known the value of what is in his material I would have paid more than double the price! The first time in 2008 I had a friend buy it with his credit card and I paid him back the money so I could hide it from my wife($1500); she would not have gone along with that, but now any time I want a new book she says OK! The reason is she knows you can't put a price on this type of education and I will always buy my Code books with tabs and the Understanding the NEC every Code cycle and she will ask me what book or DVD I want for my birthday and Christmas. Thank you for what you do and for what you have done for my life. "God Bless"
Terry Barfield