Mike Holt's Certified Instructor Progam

Mike's 40+ years of training experience distilled into one powerful program!
Develop an understanding of who you are as an instructor.
Learn to maximize your strengths and abilities, and understand any weaknesses.
Discover new ways to connect with your students and enrich the learning environment.
Mike and the DVD panel discuss the nuances of presenting effectively in various settings; speaking from decades of combined personal experiences, they address challenges and provide practical solutions to help you be proactive and deliver the best learning experience possible.

We hope that you have fun, learn something new, and adopt the vision that when an instructor is the best they can be, it can change lives. — Mike Holt
Become a Mike Holt Certified Instructor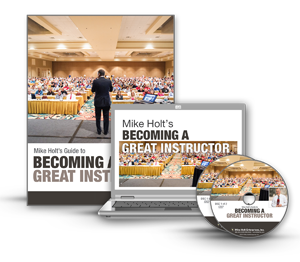 Take the online course and earn your Mike Holt Instructor certification credentials.
instructors • in-house trainers • training directors