SOLAR PHOTOVOLTAICS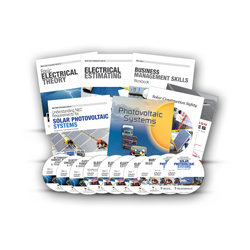 Ultimate Solar PV DVD Library
All these great Solar Photovoltaic resources in one great package! Understand electrical theory, how to build and run your business profitably, how to install solar PV systems, and how to be Code compliant. The DVDs are an essential part of the learning process. Mike and his panel of solar industry experts weigh in on all the topics, discuss their implication and application in real-life installations. The library includes field inspection and OSEIA safety guidelines.
---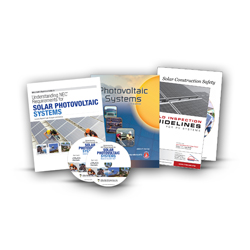 NABCEP Exam Preparation Homestudy Package
The perfect program if you are looking to take an upcoming NABCEP exam and have met all the requirements to sit for the test. Includes solar installations, Code requirements, and field inspection and OSEIA safety guidines.
---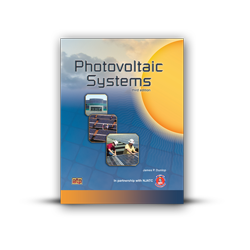 Jim Dunlop's Photovoltaic Systems textbook
The perfect companion to Mike's Understanding NEC Requirements for Solar PV Systems, this textbook by Jim Dunlop is a comprehensive guide to the fundamentals and principles involved in the planning, design and installation of solar PV systems. It is used extensively throughout the country in apprenticeship programs, community colleges, and vocational training programs.