Find an Expert or Consultant — Colorado
Back

Persons listed in this "Expert" directory are listed simply as a resource for information and advice. The information provided by any professional listed on this site in no way implies, directly or indirectly, the endorsement or approval by Mike Holt Enterprises, Inc.
Albuquerque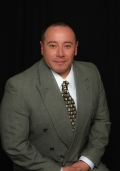 Daniel Grijalva P.E., F.P.E.
Contact
Daniel Grijalva P.E., F.P.E.
Organization
Royal Electric Company
9305 Osuna Place
Albuquerque, NM 87111
Phone
(505)259-7122
Email
daniel@royalelectriccompany.com
Also Serving
Arizona, California, Louisiana, Nevada, New Mexico, Oklahoma, Texas
Years in the Trade
35
Fees
250
Background
Practice both electrical engineering and electrical contracting . Specializing in the application of NEC and Industry standards.
Licenses / Certificates
PE-Ca,Co,Nv,Az,NM,Tx,Ok
Electrical Contractor: NM, Tx
Electrical Journeyman: NM,Tx
Fire Protection Engineer: Az,Nm,Ok

Topics of Expertise
NEC,Power Distribution, Instrumentation, Grounding,

Grand Junction

Contact
Ron Slade
Organization
Ron Slade PE LLC
2029 Joshua Ct
Grand Junction, CO 81507
Phone
(970) 434-7221
Fax
(970) 434-7221
Email
ronsladepe@yahoo.com
Serving
Colorado
Years in the Trade
32
Background
Journeyman electrician for 6 years, electrical contractor since 1984. Professional engineer since 1992.
Licenses / Certificates
Professional Engineer in CA, CO, OK, UT, WY
electrical contractor (C10) CA
Topics of Expertise
LEED and sustainable designs of all types as well as lighting and power systems, Fire alarm, access control, HVAC, and similar systems.
Expert's Bio
[ Download ] ( Word™ File )

LAKEWOOD

Contact
Max Billington
Organization
The RMH Group, Inc.
12600 W COLFAX AVE , SUITE A400
LAKEWOOD, CO 80215
Phone
(303) 239-0909
Fax
(303) 235-0218
Email
mbillington@rmhgroup.com
Serving
Colorado
Background
Mr. Billington has nearly 30 years of experience in innovative engineering for an expansive portfolio of projects. He has designed or managed projects for K-12 and higher education campuses, libraries, public administration buildings, office and corporate centers, and biomedical research labs. He serves as the manager of RMH's K-12 design team and has overseen the successful completion of many K-12 projects. His project experience includes medium-voltage distribution, computer power, high-reliability power generation, grounding, lightning protection, interior and exterior illumination and daylighting, security, voice and data, and sound and video. Mr. Billington brings to projects superb skills in problem-solving, team-building, and partnering. He has taught courses in power and lighting systems at the University of Southern California School of Architecture and the University of Denver and has also lectured at forums presented by IES, International Facilities Managers Association, American Institute of Architects, and Construction Specifications Institute.

Topics of Expertise
High reliability power distribution
Award winning lighting design
LEED and sustainable design
High containment laboratories
Grounding and bonding systems

Philadelphia

Contact
michael harris feinsod
Organization
Michael Harris Feinsod. P.C. Inc.
8382 langdon st.
Philadelphia, PA 19152
Phone
(215) 742-6774
Fax
215-742-2151
Email
mike@epacs.com
Also Serving
Alabama, Alaska, Arizona, Arkansas, California, Connecticut, Delaware, District Of Columbia, Florida, Georgia, Hawaii, Idaho, Illinois, Indiana, Iowa, Kansas, Kentucky, Louisiana, Maine, Maryland, Massachusetts, Michigan, Minnesota, Mississippi, Missouri, Montana, Nebraska, Nevada, New Hampshire, New Jersey, New Mexico, New York, North Carolina, North Dakota, Ohio, Oklahoma, Oregon, Pennsylvania, Rhode Island, South Carolina, South Dakota, Tennessee, Texas, Utah, Vermont, Virginia, Washington, West Virginia, Wisconsin, Wyoming
Years in the Trade
40
Background
Electrical and Fire Alarm Construction / Engineering since 1976, Graduate Electrical Engineer, Drexel University, Past President, Independent Electrical Contractors Association of Philadelphia and Vinicity, Member IAEI, NFPA. International Association of Arson Investigators (IAAI), National Association of Fire Investigators (NAFI)
Board Certified Fire Protection Specialist. (CFPS). ICC Certifed Electrical Inspector (RE,CE,PE)
Board Certified Electrical Safety Compliance Professional (CESCP)

Licenses / Certificates
PA, NJ, MD & AK - OSHA-30 Construction Safety,
NFPA Board Certifed Fire Protection Specialists,
NFPA Board Certifed Electrical Safety Compliance Professional
Topics of Expertise
Electrical and Fire Codes, Forensic Investigation, Available Nationwide
Expert's Bio
[ Download ] ( PDF File )

Pittsburgh

Kevin McConnell
Contact
Kevin McConnell
Organization
CSD Engineers
1000 Omega Drive , Suite 1590
Pittsburgh, PA 15205
Phone
(412) 489-9052
Email
kmcconnell@csdengineers.com
Also Serving
Arizona, Arkansas, California, Florida, Illinois, Indiana, Kansas, Kentucky, Louisiana, Maryland, Michigan, Missouri, Nevada, New Jersey, New Mexico, New York, North Carolina, Ohio, Oklahoma, Pennsylvania, South Carolina, Texas, Utah, Virginia, West Virginia, Wisconsin
Years in the Trade
32
Background
Power Utility T&D equipment, operation, and construction; Industrial power and controls design, installation, and operation; Telecommunications facilities design and installation; Pipeline, education, office, lab, commercial design and installation; Residential design and installation.
Licenses / Certificates
BSEE
PE licensed in 27 states
LEED AP
Certified Fire and Explosion Investigator (CFEI)
Topics of Expertise
Perform forensic investigations and provide expert opinions involving:
- Fire and explosion investigations
- Shocks and electrocutions
- Electrical construction
- Electrical codes and standards
- Electrical power equipment failures
- Appliance and power tool failures
- Safety of electrical and mechanical systems

Santa Ana

Dave Connors, PE
Contact
Dave Connors, PE
Organization
Intrinsic Engineering
2781 W MacArthur Blvd , Suite B332
Santa Ana, CA 92704
Phone
(714) 767-4228
Fax
(714) 545-1300
Email
dconnors@intrinsiceng.com
Also Serving
Arizona, California, Montana, Nevada, Oregon, Texas
Years in the Trade
25
Background
Over 25 years of experience includes numerous projects for heavy industrial and commercial clients including ports and marine, government, aerospace, facilities, commercial, mission critical and high tech.
Licenses / Certificates
California, No. E15953
Arizona, No. 021405
Nevada, No. 020539
Oregon, No. 90482PE
Colorado, No 0050200
Montana, pending
Texas, pending
Topics of Expertise
Specialties include detailed lighting, short circuit, relay coordination and arc flash calculations, low to high voltage power systems planning and design, LEEDs design, hazardous area classification, capacity and stability analysis, code compliance study, marina distribution and shore to ship "cold ironing" applications.