Find an Expert or Consultant — Florida
Back

Persons listed in this "Expert" directory are listed simply as a resource for information and advice. The information provided by any professional listed on this site in no way implies, directly or indirectly, the endorsement or approval by Mike Holt Enterprises, Inc.
AAA All States

Thomas Burtness
Contact
Thomas Burtness
Organization
Burtness Engineering Services
2195 Wagon Trail Rd , White Heath, IL 61884
AAA All States, IL 61884
Phone
2176872000
Fax
None
Email
tom@burtnesseng.com
Also Serving
Alabama, Arizona, Arkansas, California, Connecticut, Georgia, Hawaii, Illinois, Indiana, Iowa, Kansas, Louisiana, Massachusetts, Michigan, Missouri, Nevada, New Mexico, New York, North Carolina, Pennsylvania, Tennessee, Texas, Washington, West Virginia, Wisconsin
Years in the Trade
46
Fees
Contact me
Background
I have over 45 years of real world electrical and lighting contracting and engineering experience with the design, selection and specification, code and standard conformance and compliance, installation, system integration, equipment startup, troubleshooting, and failure analysis of electrical power, illumination, control & instrumentation systems (SCADA) and industrial equipment and machinery. As a licensed electrician and electrical contractor, and then as a consulting engineer, I have specified and/or installed thousands of electrical and illumination equipment installations in residential, commercial, industrial, municipal, and utility occupancies. This depth of real world experience has served as a practical foundation for the numerous forensic investigations I have conducted, and for site analysis of equipment installations, accidents, injuries, failures, and fires. In addition, I am a seasoned technical and contract writer, having written hundreds of construction contracts and specifications, as well as numerous investigative reports, master plans, Operation and Maintenance Manuals, as well as forensic and expert witness reports. One of my significant strengths is in the investigative process. I am detailed and thorough, enabling me to unearth both technical and documentation facts of the case, thus assisting me in drilling down the chain of causation to identify root causes. As a member of the Illuminating Engineering Society's Street and Area Lighting Committee, I have completed dozens of illumination engineering projects, particularly in the area of outdoor municipal street and parking area lighting. I have experience in working with a wide variety of clientele including numerous architectural and engineering firms; governmental authorities, municipalities; consulting firms; attorneys; insurance companies; individuals; homeowners; small business owners; light, medium, and heavy industrial firms; utilities; the U.S. Environmental Protection Agency; the U.S. Army; the U.S. Air Force; the US Farmer's Home Administration; the State of Illinois Capital Development Board; and the Army Corps of Engineers. I have worked cooperatively with numerous utility companies as well as local, county, state and federal authorities.
Licenses / Certificates
Mr. Burtness is a Certified Fire and Explosion Investigator (CFEI) and a Licensed Professional Engineer (PE) in 23 states as follows: Illinois (Home State), Alabama, Arkansas, Connecticut, Florida, Georgia, Hawaii, Indiana, Kansas, Louisiana, Massachusetts, Michigan, Missouri, Nevada, New Mexico, New York, North Carolina, Pennsylvania, Tennessee, Texas, Washington State, West Virginia, and Wisconsin. In addition, he can serve in Arizona, California, and Iowa under those states Laws. He holds a Bachelor of Science in Electrical Engineering University of Illinois at Urbana - Champaign; a Plumbing Design Certificate, University of Wisconsin - Madison; a Fire Investigation Certificate from the Investigative Engineers Association and also an Advanced Fire Investigation Certificate from the Investigative Engineers Association; an OSHA 511 Certificate from the OSHA Training Institute; and an NFPA 70E Certificate from the National Fire Protection Association.
Topics of Expertise
Lighting and Electrical Accidents and Injury - Industrial and Roadway
Illumination Engineering - Roadway, Street, Parking Lot, and Area Lighting
Photometric Site Assessments and Illumination Requirements
Electrocution
Electrical Power, Controls, and Instrumentation (SCADA)
Electrical Equipment and Machinery Installations and Failure
Fire and Explosion Origin & Cause
Electrical Construction Defects and Contract Disputes

Expert's Bio
[ Download ] ( PDF File )

All of MD and Mid-Atlantic States

Marty Schumacher
Contact
Marty Schumacher
Organization
M.S. Electrical Training, LLC
2023 Meadow Drive
All of MD and Mid-Atlantic States, MD 21158
Phone
(410) 790-8993
Email
marty@mselectricaltraining.com
Also Serving
Delaware, District Of Columbia, Maryland, North Carolina, Ohio, Pennsylvania, South Carolina, Virginia, West Virginia
Years in the Trade
31
Fees
www.mselectricaltraining.com
Background
Started in the electrical trade in 1979 in residential and commercial wiring. Became electrical inspector for Howard County, MD in 1987 to 2004 and started teaching electrical code in 1991. Recently retired as a Howard County Electrical Plans Examiner and currently the owner of M.S. Electrical Training,LLC since 2007.
Mike Holt 'Top Gun' winner for 2009 in Orlando, Florida.

Here are a few of the organizations we have held seminars for: National Park Service, State of MD, National Institute of Health(NIH), University Of Maryland, BGE Home, Johns Hopkins Applied Physics Lab, NASA/Goddard, IEEE, ABC News, Federal Reserve, Proctor & Gamble, DC Water, Briggs & Stratton, Washington Gas, IEC, IAEI, Electric League of MD, GE Aviation, Martin Technical, EC&M Magazine/Electric West, Haward Technology.
Marty teaches nearly 2000 electricians and electrical professional each year through private training and their open enrollment courses.
www.mselectricaltraining.com
Licenses / Certificates
MD Master Electrician License, IAEI Certified Master Electrical Inspector(CEI-M), ICC Certified Electrical Plans Examiner/Commercial/Residential, MD Journeyman License, MD Certified 3rd Party Electrical Inspector.
Topics of Expertise
NFPA 70, Electrical Exam Preparation, Grounding and Bonding, NEC Code Change, Generators and Emergency Power, Arc Flash/NFPA 70E, IECC section 405

Primarily serving Maryland, Virginia, DC, Pennsylvania, Delaware, and North Carolina. We train throughout the United states as well as out of country.
Expert's Bio
[ Download ] ( Word™ File )

Boca Raton

Contact
Roger Messenger
Organization
FAE Consulting, PLLC
1640 NW Boca Raton Blvd
Boca Raton, FL 33432
Phone
(561) 391-9292
Email
roger@faeconsulting.com
Serving
Florida
Years in the Trade
38
Fees
$175/hr, $500/half day, $800/day plus expenses
Background
PhD in Electrical Enginering from Univ of MN, 1969
Retired from Florida Atlantic Univ EE Dept and have been 100% PV design since 2005


Licenses / Certificates
PE18033, State of Florida
Inactive EC13001305
Former NABCEP Certified Installer
Topics of Expertise
Electrical Engineering
Photovoltaics
Energy
Expert's Bio
[ Download ] ( PDF File )

Hernando Beach

Contact
John West
Organization
John N. West, Sr.
4210 Carlos Court
Hernando Beach, FL 34607
Phone
(407) 832-9018
Email
jwest@psihq.com
Serving
Florida
Years in the Trade
50
Fees
Daily, depends on instruments required.
Background
Hundreds of consulting clients.

University & Educational
University of Florida
Florida State University
University of Central Florida
Rollins College
University of South Carolina
Clemson
UNC

Full Sail University
Lynn University

Utility Customers (Most are Electric Power) Florida Power Dominion Power South Carolina Electric & Gas Orlando Utilities Commission Nebraska Power & Light Tampa Electric Company Florida Power & Light Sumter Electric Coop Orange County Utilities Bahamas Electric Corporation Gainesville Regional Utilities KUA – Kissimmee, FL Bonita Springs Utilities, Talquan Electric Co-op,TXU Energy - Houston, TX


US Government Agencies & Military
United States Secret Service
United States Postal Service
United States Marines
United States Air Force
United States Navy
United States Army
NSA
CIA
United States Veterans Administration

State & Local Government
Florida Department of Transportation
Orange County Florida
Sumter County FL
Taylor County, FL
City of Inverness, FL
City of Longwood, FL
City of Altamonte Springs, FL
City of Winter Park, FL
City of Winter Springs, FL
City of Orlando, FL
City of Casselberry, FL
City of Palm Bay
City of Plant City, FL

Banks & Financial
Legg Mason
Raymond James Financial
Susquehanna International Group
Plus Funds Group
NCO Financial Systems
SunTrust Bank
Bank of America
Concero
Fidelity

Medical – Facilities & Equipment
ORMC – Orlando, FL
Advantage Medical
Tampa General Hospital
Veterans Clinic, New Port Richey
Veterans Hospital, Tampa FL
Covenant Hospice
St. Elizabeth Healthcare (thank's to Mike Holt)

Commercial & Manufacturing
Aircraft Services Group International
Sears /K-Mart
Cocoa Cola
Siemens Building Automation
Westinghouse
Brooks Power Systems
Maxpak
Sea Ray Boats
Nestle
Omegaflex
Pilot Pen, Inc.
Reflectone, Inc.
Ring Power Corp.
Tropical Shipping
PGA, Inc.
Tri-City Electric
Acra Electric
PGA, Inc.
Security One
Honeywell
Stanley Security
AC W Electronics, Nassau, Bahamas

Technology, Software & Automation
Sun Micro Systems
Oracle
Lucent Technology
IDC
Daystar Communications
ADP
U-Haul Corp.
Devon Self Storage
Sovran Financial

Legal
Kirkland & Ellis, LLC
And many others........

Property Management & RET's
Emcor Facilities
Trammel Crow
Cascade Group
NAI RealVest
Carlisle Development Group
Place Properties
Bryan Automotive Group
Holler Automotive Group
Ferman Automotive
Marbella Development, LP
CB Richard Ellis

Gaming, Casino, Hotels & Entertainment
Universal Studio's
Disney World - Orlando
Sodak Gaming
International Game Technology
Marriott
Jay Gross Studios
Wyndham World Wide Resorts
Atlantis – Nassau, Bahamas
Lyford Cay – Bahamas
International Game Technology (IGT)

Licenses / Certificates
I have a group of associates that are PE's. Each has his own area of expertise. The assets of each are involved as needed.
Topics of Expertise
Grounding (high performance)
Bonding (high performance)
Surge protection (system approach).
Lightning Protection, far beyond the basic Franklin system and basic UL standards... again high performance, bullet proof design.
Power quality - electrical bullet proof from outside influence, lightning, TOV, power loss, etc.
LED light system design

Hollywood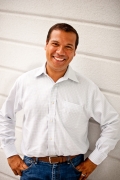 Leonardo Ortiz
Contact
Leonardo Ortiz
Organization
Leonardo Ortiz, P.A.
1720 Harrison Street , Suite 7A
Hollywood, FL 33020
Phone
(954) 483-9804
Email
lno@leonardoortizpa.com
Serving
Florida
Years in the Trade
12
Background
I am Board Certified in Construction Law by the Florida Bar. I have extensive experience in a wide range of construction claims and disputes representing owners, contractors, subcontractors, and surety companies. I have also advised clients at every phase of the construction process including drafting contracts and preparing lien and bond claims. I have also lectured on various construction industry topics including AIA contracts, construction defects, and subcontractor/contractor relationships.
Licenses / Certificates
Florida Bar, 2001
U.S. District Court Southern District of Florida, 2002
U.S. District Court Middle District of Florida, 2011
Florida Bar Board Certified Construction Law, 2009
Recognized as a Rising Star in Florida Super Lawyers, 2010 & 2013 ed.
Martindale-Hubbell AV-Preeminent Rating
Broward County Bar Association Practice Section Chair Award 2013

Topics of Expertise
Construction Litigation
Commercial Litigation
Liens and Notices
Surety Bonds
Insurance Coverage
Contracts
Alternative Dispute Resolution


Inverness

August Mennella, PE, CFEI, CVFI
Contact
August Mennella, PE, CFEI, CVFI
Organization
Forensic-Electric.com
1108 E Inverness Blvd , Suite 109
Inverness, FL 34452
Phone
(615) 530-7227
Fax
(270) 738-8886
Email
AMennella@Forensic-Electric.com
Serving
Florida
Years in the Trade
26
Background
Twenty-six years combined experience in forensic engineering, fire and explosion origin and cause investigation, electrical failure analysis, general construction, electrical systems design and troubleshooting.
Licenses / Certificates
Professional Engineer (PE) licensed in Florida, Tennessee, Kentucky and Mississippi. Certified Fire and Explosion Investigator (CFEI) and Certified Vehicle Fire Investigator (CVFI) by the National Association of Fire Investigators.
Topics of Expertise
Investigation and analysis of electrical and gas failures, fires and explosions in equipment, appliances, vehicles and structures,
Expert electrical and electrical fire testimony.
Expert's Bio
[ Download ] ( PDF File )

Jacksonville

Contact
Eric C. Jackson, P.E., CFEI
Organization
Brooks & Jackson, Inc.
4745 Sutton Park Ct. , Suite 104
Jacksonville, FL 32224
Phone
(904) 223-9310
Email
ecj@ieee.org
Serving
Florida
Years in the Trade
29
Background
BSEE - LSU 1981 (Power & Controls)
Consulting Engineering
Twenty-nine years combined experience in electrical engineering, fire cause and origin investigation, forensic engineering, electrical power systems equipment checkout and computer technology applied to control systems.

Forensic engineering experience includes reconstruction of equipment failures/malfunctions, fire/explosion cause and origin determinations, electrical contact and arc-blast injury/fatality reconstruction, stray voltage investigation and mitigation, and analysis of professional liability claims. Experience also includes research and application of industry codes and standards such as the NESC, NEC, ANSI/IEEE, NEMA, UL, AIEE, OSHA and NFPA. Litigation support experience includes report preparation, attorney consultation and deposition and trial testimony. Expertise accepted in both state and federal courts in approximately 14 states.

Project engineering experience includes design, checkout, start-up and testing of high - and low voltage power system apparatus and control systems including: substation transformers, circuit breakers, switchgear, oil circuit reclosers (OCRs), motors, low voltage distribution equipment, protective relaying and supervisory control and data acquisition (SCADA) systems. Co-inventor and recipient of a patent on test equipment utilized to verify the integrity of synchronizing controls of large synchronous motor controls (U. S. Patent 4739256).

Licenses / Certificates
Licensed Professional Engineer: Louisiana, Georgia, Mississippi, Alabama, Oklahoma, Florida, Texas and Arkansas. Louisiana license is in both Electrical Engineering and Control Systems Engineering.

Certified Fire and Explosion Investigator, 1989
(National Association of Fire Investigators)

Topics of Expertise
Expertise includes electrical equipment failure analysis ranging from large substation transformers to consumer products. Forensic investigations include stray voltage assessment, electrical accidents involving personal injury or death, and fire/explosion for determination of origin & cause. Performed electrical power systems design, short circuit current studies, electrical system protection applications for electric utility systems and industrial and commercial systems, and field checkout and commissioning of electrical systems including relaying and cabling.

Philadelphia

Contact
michael harris feinsod
Organization
Michael Harris Feinsod. P.C. Inc.
8382 langdon st.
Philadelphia, PA 19152
Phone
(215) 742-6774
Fax
215-742-2151
Email
mike@epacs.com
Also Serving
Alabama, Alaska, Arizona, Arkansas, California, Colorado, Connecticut, Delaware, District Of Columbia, Georgia, Hawaii, Idaho, Illinois, Indiana, Iowa, Kansas, Kentucky, Louisiana, Maine, Maryland, Massachusetts, Michigan, Minnesota, Mississippi, Missouri, Montana, Nebraska, Nevada, New Hampshire, New Jersey, New Mexico, New York, North Carolina, North Dakota, Ohio, Oklahoma, Oregon, Pennsylvania, Rhode Island, South Carolina, South Dakota, Tennessee, Texas, Utah, Vermont, Virginia, Washington, West Virginia, Wisconsin, Wyoming
Years in the Trade
40
Background
Electrical and Fire Alarm Construction / Engineering since 1976, Graduate Electrical Engineer, Drexel University, Past President, Independent Electrical Contractors Association of Philadelphia and Vinicity, Member IAEI, NFPA. International Association of Arson Investigators (IAAI), National Association of Fire Investigators (NAFI)
Board Certified Fire Protection Specialist. (CFPS). ICC Certifed Electrical Inspector (RE,CE,PE)
Board Certified Electrical Safety Compliance Professional (CESCP)

Licenses / Certificates
PA, NJ, MD & AK - OSHA-30 Construction Safety,
NFPA Board Certifed Fire Protection Specialists,
NFPA Board Certifed Electrical Safety Compliance Professional
Topics of Expertise
Electrical and Fire Codes, Forensic Investigation, Available Nationwide
Expert's Bio
[ Download ] ( PDF File )

Pittsburgh

Kevin McConnell
Contact
Kevin McConnell
Organization
CSD Engineers
1000 Omega Drive , Suite 1590
Pittsburgh, PA 15205
Phone
(412) 489-9052
Email
kmcconnell@csdengineers.com
Also Serving
Arizona, Arkansas, California, Colorado, Illinois, Indiana, Kansas, Kentucky, Louisiana, Maryland, Michigan, Missouri, Nevada, New Jersey, New Mexico, New York, North Carolina, Ohio, Oklahoma, Pennsylvania, South Carolina, Texas, Utah, Virginia, West Virginia, Wisconsin
Years in the Trade
32
Background
Power Utility T&D equipment, operation, and construction; Industrial power and controls design, installation, and operation; Telecommunications facilities design and installation; Pipeline, education, office, lab, commercial design and installation; Residential design and installation.
Licenses / Certificates
BSEE
PE licensed in 27 states
LEED AP
Certified Fire and Explosion Investigator (CFEI)
Topics of Expertise
Perform forensic investigations and provide expert opinions involving:
- Fire and explosion investigations
- Shocks and electrocutions
- Electrical construction
- Electrical codes and standards
- Electrical power equipment failures
- Appliance and power tool failures
- Safety of electrical and mechanical systems

Vero Beach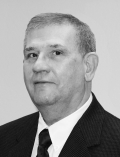 Gregory Reader
Contact
Gregory Reader
Organization
Hallmark Process Group, LLC
1355 Plato Court , c/o Greg Reader
Vero Beach, FL 32963
Phone
(772) 321-3582
Email
Hallmarkprocessgroup@gmail.com
Serving
Florida
Years in the Trade
40
Fees
Per hour or per class
Background
Master Electrician
BSBA Marion College
Completed NECA/IBEW NJATC Apprenticeship
Former Executive VP of MEP Contractor established in 1856 performing $20M sales per year
Managed projects in twenty US States
Certified Energy Manager - AEE

Licenses / Certificates
Certified Energy Manager - AEE
Allen County IN ELectrical SUpervisor
Expired NC Unlimited & OH EC License
Topics of Expertise
Electrical Contrating Marketing, Estimating and Operations with a focus on new and emerging firms.