Find an Expert or Consultant — New Jersey
Back

Persons listed in this "Expert" directory are listed simply as a resource for information and advice. The information provided by any professional listed on this site in no way implies, directly or indirectly, the endorsement or approval by Mike Holt Enterprises, Inc.
OLD BRIDGE

Contact
Rajender Kumar
Organization
ESSKAY ASSOCIATES, INC
8 VERONICA CT
OLD BRIDGE, NJ 08857
Phone
(732)360-0353
Email
esskay89@hotmail.com
Serving
New Jersey
Background
B.S ELECTRICAL ENGINEERING FROM BIRLA INSTITUTE(BITS) PILANI INDIA.-1967, ELECTRICAL ENGINEER - POWER SYSTEMS, CONTROLS,SUBSTATION DESIGN,11 KV,33 KV. GOOD COMMAND OF NEC AND NEW YORK CITY AMENDMENTS, NY STATE CODE, HOSPITAL DESIGN, JCAHO REQUIREMENTS.
Topics of Expertise
ELECTRICAL POWER SYSTEMS, DESIGN, CONSTRUCTION AND INSPECTION ISSUES.

Pennsville

Contact
John Kaldon
Organization
Broad Run Consultants Ltd
1126 Broad Run Road Coatesville PA
Pennsville, NJ 08070
Phone
(610) 486-6721
Fax
(610) 486-0854
Email
jkaldon@comcast.net
Serving
New Jersey
Background
Licensed Electrical Contractor
Major Electric Utility 30 Years Experience Generation Fossil Hydro Nuclear
President Broad Run Consultants Ltd 8 Years
Training, Root Cause Analysis, Procedure Development, Expert Witness Services
Topics of Expertise
Electrical Hazard Recognition & Control Training - High and Low Voltage - CEUs New Jersey, Pennsylvania, Delaware
NFPA 70E
Authorized OSHA Outreach Trainer
NEC
Authorized New Jersey Instructor
Expert Witness Services
Root Cause Analysis
Expert's Bio
[ Download ] ( Word™ File )

Philadelphia

Contact
michael harris feinsod
Organization
Michael Harris Feinsod. P.C. Inc.
8382 langdon st.
Philadelphia, PA 19152
Phone
(215) 742-6774
Fax
215-742-2151
Email
mike@epacs.com
Also Serving
Alabama, Alaska, Arizona, Arkansas, California, Colorado, Connecticut, Delaware, District Of Columbia, Florida, Georgia, Hawaii, Idaho, Illinois, Indiana, Iowa, Kansas, Kentucky, Louisiana, Maine, Maryland, Massachusetts, Michigan, Minnesota, Mississippi, Missouri, Montana, Nebraska, Nevada, New Hampshire, New Mexico, New York, North Carolina, North Dakota, Ohio, Oklahoma, Oregon, Pennsylvania, Rhode Island, South Carolina, South Dakota, Tennessee, Texas, Utah, Vermont, Virginia, Washington, West Virginia, Wisconsin, Wyoming
Years in the Trade
40
Background
Electrical and Fire Alarm Construction / Engineering since 1976, Graduate Electrical Engineer, Drexel University, Past President, Independent Electrical Contractors Association of Philadelphia and Vinicity, Member IAEI, NFPA. International Association of Arson Investigators (IAAI), National Association of Fire Investigators (NAFI)
Board Certified Fire Protection Specialist. (CFPS). ICC Certifed Electrical Inspector (RE,CE,PE)
Board Certified Electrical Safety Compliance Professional (CESCP)

Licenses / Certificates
PA, NJ, MD & AK - OSHA-30 Construction Safety,
NFPA Board Certifed Fire Protection Specialists,
NFPA Board Certifed Electrical Safety Compliance Professional
Topics of Expertise
Electrical and Fire Codes, Forensic Investigation, Available Nationwide
Expert's Bio
[ Download ] ( PDF File )

Pittsburgh

Kevin McConnell
Contact
Kevin McConnell
Organization
CSD Engineers
1000 Omega Drive , Suite 1590
Pittsburgh, PA 15205
Phone
(412) 489-9052
Email
kmcconnell@csdengineers.com
Also Serving
Arizona, Arkansas, California, Colorado, Florida, Illinois, Indiana, Kansas, Kentucky, Louisiana, Maryland, Michigan, Missouri, Nevada, New Mexico, New York, North Carolina, Ohio, Oklahoma, Pennsylvania, South Carolina, Texas, Utah, Virginia, West Virginia, Wisconsin
Years in the Trade
32
Background
Power Utility T&D equipment, operation, and construction; Industrial power and controls design, installation, and operation; Telecommunications facilities design and installation; Pipeline, education, office, lab, commercial design and installation; Residential design and installation.
Licenses / Certificates
BSEE
PE licensed in 27 states
LEED AP
Certified Fire and Explosion Investigator (CFEI)
Topics of Expertise
Perform forensic investigations and provide expert opinions involving:
- Fire and explosion investigations
- Shocks and electrocutions
- Electrical construction
- Electrical codes and standards
- Electrical power equipment failures
- Appliance and power tool failures
- Safety of electrical and mechanical systems

Trenton

Alan Chech
Contact
Alan Chech
Organization
Alan Chech Electrical Seminars
PO Box 3477
Trenton, NJ 08619
Phone
(609) 570-9587
Fax
(609) 890-7072
Email
alan@alanchech.com
Serving
New Jersey
Years in the Trade
40
Background
Experienced in the electrical field since 1972.
NJ Electrician
NJ Electrical Contractor
NJ Electrical Inspector
NJ Electrical Subcode Official
NJ Building Inspector
NJ Fire Protection Inspector
NJ Construction Official / Code Assistance
NJ State Instructor for NEC Code Update and numerous continuing education courses.
Instructor for 2nd year electrical apprentices at county vocational school
Exam Preparation for NJ Electrical Contractors
Licenses / Certificates
HHS Electrical Inspector
HHS Fire Protection Inspector
HHS Building Inspector
NJ Lisc # 8418
Topics of Expertise
Website : www.alanchech.com
Instructor for NJ Electrical Contractors
Seminars on the NJ Uniform Construction Code and what "other codes" the contractor needs to know.
Instructor for NEC Code Update and NJ Law requirements
Exam Preparation for NJ Electrical Contractors

Expert's Bio
[ Download ] ( Word™ File )

Turnersville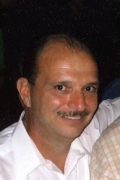 Joseph Greco
Contact
Joseph Greco
Organization
Joseph A., Greco, PEq
123 Hurffville Road
Turnersville, NJ 08012
Phone
(856) 228-3403
Email
jgreco23@comcast.net
Serving
New Jersey
Background
Mr. Greco has been consulted on product liability claims and the forensic investigations of component failure on various fossil fuel and nuclear generation stations. Examples include determination of adequacy of neutral grounding calculations, affects of excessive capacitance on main bus during start up of combustion turbine generators, failure of improperly treated electrical terminations of dissimilar metals among others.

Mr. Greco has been employed as an expert consultant on various residential electrical power distribution legal proceedings. Some examples of his participation in these matters include evaluation of nonconformance with NFPA 70 (the National Electric Code) such as installation of inadequately sized devices and conductors, undersized utility service feeder conductors and their effect on failure of these conductors.

He has been an active participant in the investigation and resolution of contract disputes involving subcontractors and/or equipment vendors and numerous clients.

Mr. Greco is a licensed electrical inspector in the state of New Jersey (license currently in the voluntary inactive status).

Topics of Expertise
Power Distribution (Industrial and Residential)
Protective Relaying
Nuclear and Fossil Fuel Power Generation
Plant Startup
Expert's Bio
[ Download ] ( Word™ File )

White Plains

Steven Shapiro
Contact
Steven Shapiro
Organization
Morrison Hershfield Mission Critical
100 Fisher Ave #254
White Plains, NY 10602
Phone
(914) 420-3213
Fax
(914) 206-7500
Email
sshapiro@eypmcfinc.com
Also Serving
Connecticut, New York, Virginia
Years in the Trade
29
Fees
Varies
Background
Steven Shapiro has been in the mission critical industry for over 26 years and has a diverse background in the study, reporting, design, commissioning, development and management of reliable electrical distribution, emergency power, lighting, and fire protection systems for high tech environments. His experience also includes providing analysis of critical application support
facilities. Mr. Shapiro has extensive experience in the design and management of corporate and mission critical facilities projects with over 4 million square feet of raised floor experience, over 175 MW of UPS experience and over 350 MW of generator experience. Mr. Shapiro is the author of numerous technical articles & seminars. Recently, he was the electrical project manager and lead electrical engineer for the concurrent design of two greenfield data centers for HP in the US and Canada, as well as the concurrent design of two
greenfield data centers and NOC facility for Itau in
Brazil. Some of his clients include, NYSE/Euronext, UBS, Morgan Stanley, HP, Citigroup/Salomon Smith Barney, Bank One, AT&T, Avon, Philip Morris, Aetna, DRT, Savvis and IBM.
Licenses / Certificates
PE, NCEES International Registry
Topics of Expertise
Data Center, Medium Voltage, Low Voltage, Grounding, Fire detection/Protection, Short Circuit Issues, Overcurent Protection Coordination, Arc Flash Analysis, Operations, Maintenance, Commissioning
Expert's Bio
[ Download ] ( PDF File )