Find an Expert or Consultant — Oregon
Back

Persons listed in this "Expert" directory are listed simply as a resource for information and advice. The information provided by any professional listed on this site in no way implies, directly or indirectly, the endorsement or approval by Mike Holt Enterprises, Inc.
Corvallis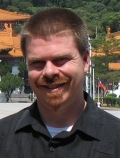 Ryan Mayfield
Contact
Ryan Mayfield
Organization
Renewable Energy Associates
PO Bix 208
Corvallis, OR 97339
Phone
(541) 754-2001
Email
ryan@renewableassociates.com
Serving
Oregon
Years in the Trade
14
Fees
Hourly/project
Background
Mr. Mayfield has been working in the renewable energy field since 1999 and currently focuses on commercial photovoltaic (PV) system design and education. As the President at Renewable Energy Associates, he provides design, support and educational services for architectural and engineering firms, contractors, manufacturers and government agencies. Typical projects include commercial and residential PV system designs and training PV system designers and installers. Mr. Mayfield also works directly with manufacturers of PV-specific products to help gain market acceptance and develop products that directly help the implementation and use of their products.

Mr. Mayfield serves as Photovoltaic Systems Technical Editor for SolarPro magazine, regularly writing feature articles in SolarPro and Home Power magazines; he is also the author of PV Design and Installation for Dummies (published in 2010). He is an Affiliated Certified Master Trainer (from the Institute for Sustainable Power Quality) for the PV course he teaches at Lane Community College. In these classes, Ryan prepares students for careers in the solar industry in all aspects of PV design and installation. Ryan also teaches various PV courses across the nation for electricians, existing solar professionals, code officials, inspectors and individuals looking to join the solar industry. Class topics include National Electrical Code, Oregon Solar Code and PV systems, commercial PV systems, and preparation for the North American Board of Certified Energy Practitioners (NABCEP) exams. Ryan holds a Limited Renewable Energy Technician (LRT) license in Oregon and chairs Oregon's LRT apprenticeship committee.


Ryan Mayfield teaches a popular 10 week online course on Megawatt Solar Design with SolarPro and HeatSpring. The courses includes 50+ hours of instruction and goes deeper than webinars or workshops can go. At the end of the course, students submit a full system design, equipment selection, and project budgets and get 1 on 1 feedback from Ryan.

www.heatspring.com/courses/megawatt-design

Licenses / Certificates
Limited Renewable Energy Technician (LRT) license #004LRT, State of Oregon

Topics of Expertise
Photovoltaics, Solar
Expert's Bio
[ Download ] ( PDF File )

Philadelphia

Contact
michael harris feinsod
Organization
Michael Harris Feinsod. P.C. Inc.
8382 langdon st.
Philadelphia, PA 19152
Phone
(215) 742-6774
Fax
215-742-2151
Email
mike@epacs.com
Also Serving
Alabama, Alaska, Arizona, Arkansas, California, Colorado, Connecticut, Delaware, District Of Columbia, Florida, Georgia, Hawaii, Idaho, Illinois, Indiana, Iowa, Kansas, Kentucky, Louisiana, Maine, Maryland, Massachusetts, Michigan, Minnesota, Mississippi, Missouri, Montana, Nebraska, Nevada, New Hampshire, New Jersey, New Mexico, New York, North Carolina, North Dakota, Ohio, Oklahoma, Pennsylvania, Rhode Island, South Carolina, South Dakota, Tennessee, Texas, Utah, Vermont, Virginia, Washington, West Virginia, Wisconsin, Wyoming
Years in the Trade
40
Background
Electrical and Fire Alarm Construction / Engineering since 1976, Graduate Electrical Engineer, Drexel University, Past President, Independent Electrical Contractors Association of Philadelphia and Vinicity, Member IAEI, NFPA. International Association of Arson Investigators (IAAI), National Association of Fire Investigators (NAFI)
Board Certified Fire Protection Specialist. (CFPS). ICC Certifed Electrical Inspector (RE,CE,PE)
Board Certified Electrical Safety Compliance Professional (CESCP)

Licenses / Certificates
PA, NJ, MD & AK - OSHA-30 Construction Safety,
NFPA Board Certifed Fire Protection Specialists,
NFPA Board Certifed Electrical Safety Compliance Professional
Topics of Expertise
Electrical and Fire Codes, Forensic Investigation, Available Nationwide
Expert's Bio
[ Download ] ( PDF File )

Salem

Contact
Matthew Cash, PE
Organization
Fluent Engineering, Inc.
695 Commercial St. SE , Suite 3
Salem, OR 97301
Phone
(503) 447-5030
Fax
(503) 447-5033
Email
mcash@fluentengineering.com
Serving
Oregon
Years in the Trade
13
Background
Electrical Engineering
Licensed in 21 States for Electrical Engineering
13 Years Experience
Licenses / Certificates
Licensed in 21 States- PE
Topics of Expertise
Building / Construction Electrical Design
Lighting
Power Distribution
Emergency Power
Low Voltage / Control Systems
Fire Alarm
Commissioning

Santa Ana

Dave Connors, PE
Contact
Dave Connors, PE
Organization
Intrinsic Engineering
2781 W MacArthur Blvd , Suite B332
Santa Ana, CA 92704
Phone
(714) 767-4228
Fax
(714) 545-1300
Email
dconnors@intrinsiceng.com
Also Serving
Arizona, California, Colorado, Montana, Nevada, Texas
Years in the Trade
25
Background
Over 25 years of experience includes numerous projects for heavy industrial and commercial clients including ports and marine, government, aerospace, facilities, commercial, mission critical and high tech.
Licenses / Certificates
California, No. E15953
Arizona, No. 021405
Nevada, No. 020539
Oregon, No. 90482PE
Colorado, No 0050200
Montana, pending
Texas, pending
Topics of Expertise
Specialties include detailed lighting, short circuit, relay coordination and arc flash calculations, low to high voltage power systems planning and design, LEEDs design, hazardous area classification, capacity and stability analysis, code compliance study, marina distribution and shore to ship "cold ironing" applications.